If you come to this blog post because of my email regarding "Google has announced that's it's going to CLOSE DOWN for good!"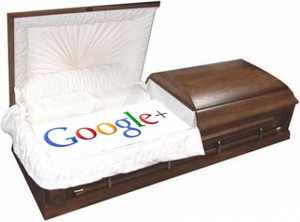 Pic taken from: http://readtechnews.com/rest-in-peace-google/googledeath/
Haha, I had you there!
Don't worry. Google is still here and going STRONG.
It's a prank I made up today because of this special day.
If you are still relying on Google to drive traffic and make money from Google… you are safe.
Calm down man…
Relax… Chill…
I'm a victim of quite a lot of pranks today too. Did you get some pranks from your friends or your family members?
Come to think about it, some of the pranks are really funny. Just a thought of it, I keep laughing. 😀
Hope you have enjoy this funny day with your friends and your love ones.
By the way, are you worry that one day (*touch wood*) if Google going to shut down for good, and if you are relying 90% of your website traffic from Google, how will your online income affected?
I have a few of my close internet marketing friends, who are affected by Google changes, such as Adsense and Adwords account being shut down. Their income drop by 80%.
That's a lot!
To be exact, let's say if he's making $100,000 per week, his income becomes $20,000 per week.
Ouch!
By the way, are you affected?
Hope you are all right. For me I'm affected. That's why I always diversify my traffic and revenue sources.
I don't put all eggs in one basket.
It's very risky.
You know, after doing internet business for a few years, I have come to the conclusion that building a responsive list of subscribers in your niche is very important and stable.
You will always have traffic visiting your website and if you have customer lists, you will always be making a lot of money when you send out emails.
Why?
A customer, is a customer, is a customer always.
They will buy and buy and buy as long as you promote or sell high quality products to them. They love to buy from you.
If you have a list of subscribers, they will stay with you for life no matter how Google or other big search engines in the world change or shut down… Unless they unsubscribe.
So how do you build a list of responsive subscribers?
Simple.
First, you need a squeeze page.
Squeeze page is basically a page where you squeeze out the prospects 'Name' and 'Email Address' when they see the page.
You can see an example by clicking here.
If you don't know how to build a high converting squeeze page from scratch, you can use this system which I'm using right now.
Just Point, Click, and Enter.
You can launch a squeeze page in the shortest time and make money fast.
Go through this squeeze page funnel to see how it works.