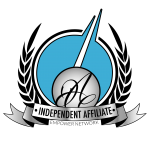 Hey, how are you today? Are you having a good time celebrating your Valentine's Day with your love one?
Sad for me as I didn't have a chance to celebrate it with my girlfriend. She's in Thailand right now and I'm in Singapore. No choice I have to be in Singapore personally to monitor a huge project.
Although she's sad… and she also didn't expect me to get her anything for Valentine's Day as we are in 2 different countries.
I got her a BIG surprise!
99 Red Roses and A Huge Teddy Bear delivered to her doorstep.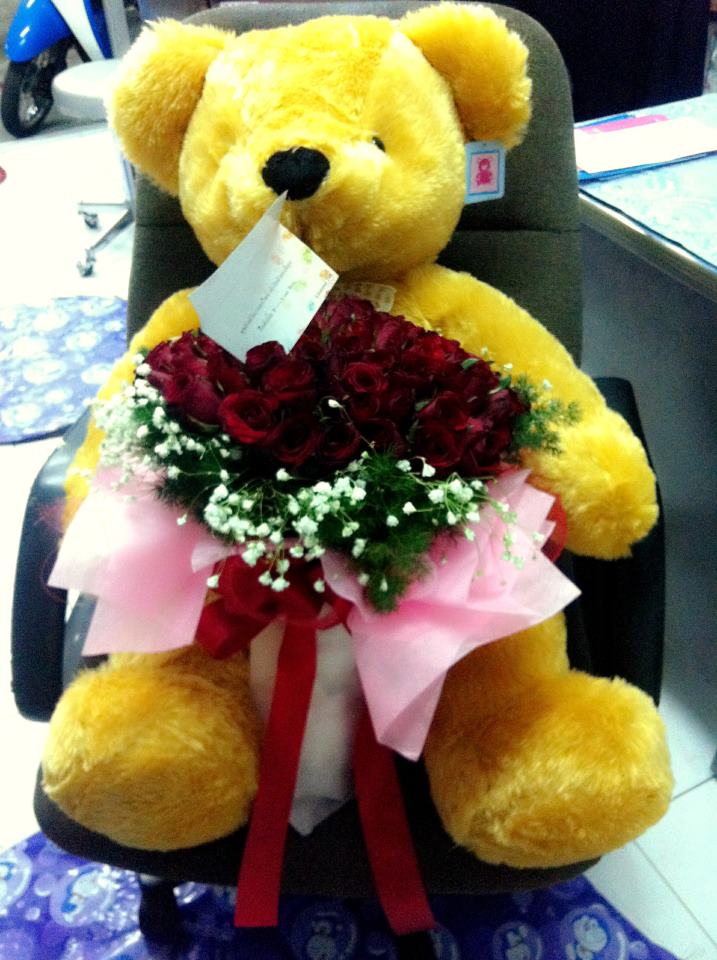 I even got the Valentine's Day Card messages translated into Thai-Language.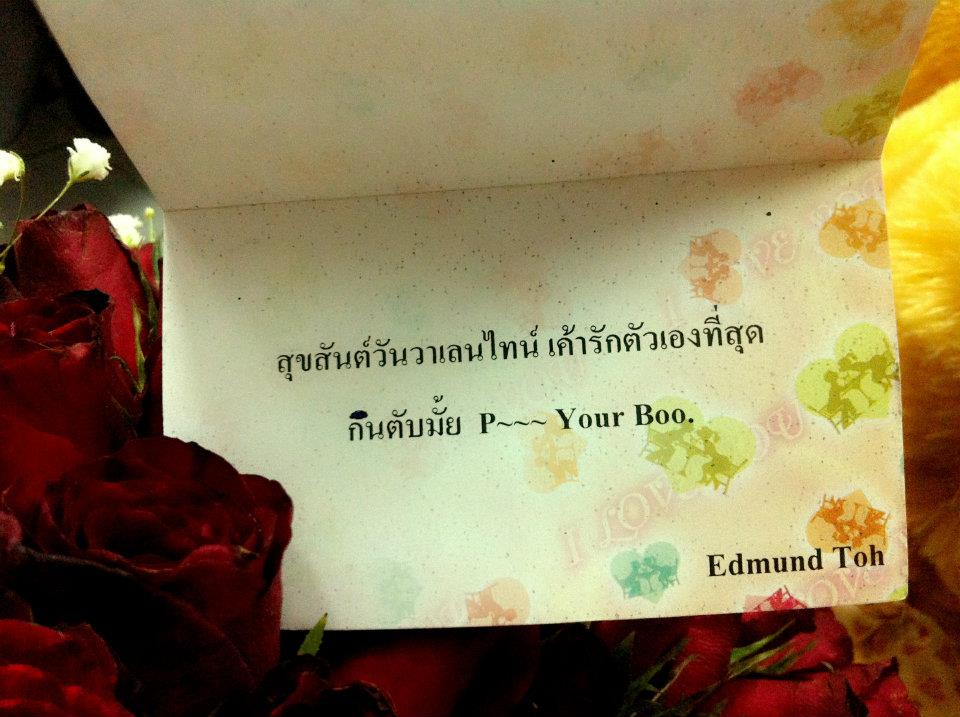 She is so happy and she even took a picture and email to me.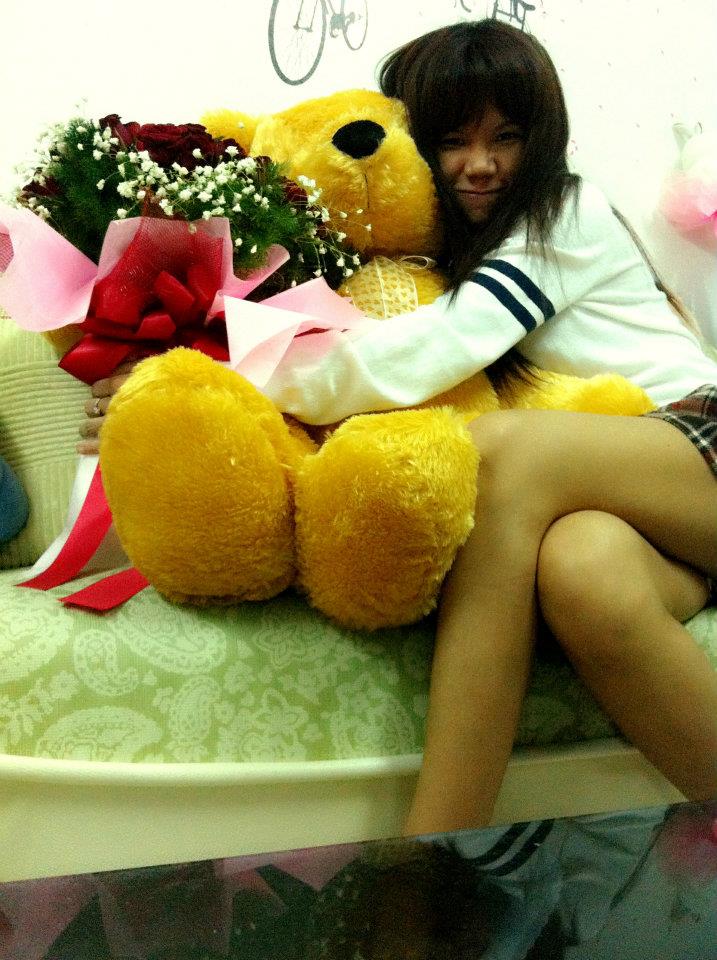 When she received her present, she even make an effort to buy me a Valentine's cake for me and take a snapshot with her iPhone and did some editing with her iPhone editing software. Anyway she's an expert in iPhoneGraphy too.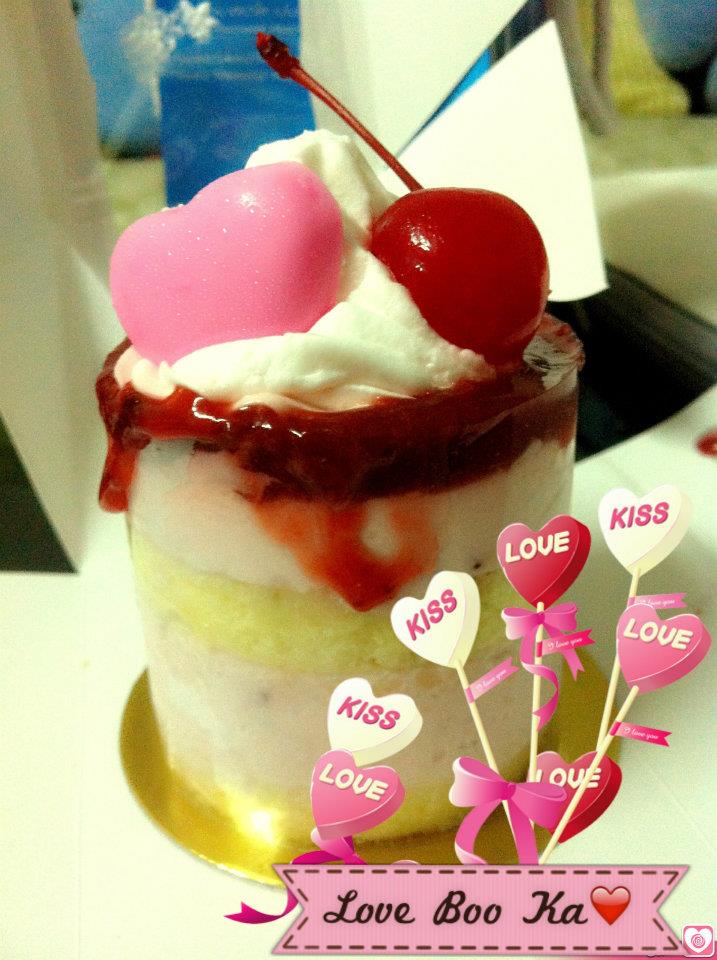 Although I didn't get a chance to eat the cake, she say she will eat it for me. -_-|||
You can see that although we are not in the same country, we are able to celebrate our Valentine's Day in a different way.
This is what I call ourselves, the New Age Couples.
I have heard a lot of my friends say that their boyfriend or girlfriend is out-station working in another country and can't celebrate Valentine's Day and feeling sad and disappointed. And complaining that they are too far away.
But for me and my girlfriend, we did it with the help of technology and the internet and put in a little more effort.
I even got a physical gift send right to her doorstep and got my message translated in Thai Language.
You see, technology and the internet have brought every one of us closer and this can apply to your internet network marketing business.
A few years ago, when I was doing network marketing, I didn't have the choice to do it globally. The market I can reach is only locally. So when the technology improves, I use the internet to run my whole business.
Even when I'm started out in internet network marketing, I was struggling tremendously trying to make my first dollar on the internet.
These are the HUGE challenges I faced on a daily basis:
Learning how to build my website
Driving visitors to the website
Trying to convert these visitors into team members
And many more…
It took me good 9 months just to get the basics right. And when I finally did get it… I got another BIG problem to face.
You see, I need to spend tens of thousands of dollars, 9 months of precious time and having a steep learning curve to learn all the technical stuff and marketing.
In the end, I got to see a significant results in my internet network marketing business after I conquer each individual challenge.
But having to put you and all my team members to go through the process I went through, it just doesn't feel good.
In the end, to ensure that you can clone my success, I recorded my steps down into videos for you to learn and duplicate my success.
And another BIG BIG problem arises again.
To get your website up and sales conversion of the website done, it actually takes months and costs thousands of dollars to setup everything.
This is a starting up process in a real world internet business.
And this process slow down the whole marketing process.
What you should spend most of your precious time on is…
"Marketing"
Marketing attract targeted leads and in turn makes MORE money.
NOT building a nice graphical and full of cutting edge technology website.
In my mind, I said to myself.
I need all my teammates to "MAKE MONEY NOW", not tomorrow or next week.
After my teammates has went through all the training videos I have personally created last time, many of my team members
usually asked me.
"Edmund, how does it work actually and how do I get started?"
When I heard this, I am dishearten.
"WHAT?! Didn't I just recorded what needed to be done?"
After more of these similar cases I have seen, I finally realized that not all of the team members are able to do simple technical stuff on their computer.
Until recently I saw this MONSTER SYSTEM.
Luckily, with all the technology, you can save your time and effort to build a high converting website that makes money.
It's ALL DONE FOR YOU!
Empower Network is the key.
It totally eliminates the technical challenges that you face when trying to build a high converting website so that you can start
marketing NOW.
I have seen many network marketing companies, even now, using replicated website that doesn't sell to ask their members to use it to promote the opportunity.
Network marketers who use these are wasting their time and money promoting it.
After a while, they can't make money and they quit eventually.
Few months later another company launches and they are suck into another program and start this whole process again.
And it NEVER work.
BUT with Empower Network, you have the ability to instantly get yourself known on your own website, and instantly connect with your prospects.
In network marketing, relationship is the key to success.
That's where leaders will join you and help you build your business.
Coincidentally, Empower Network has this key component to help you build your business.
Another key component is Conversion.
Personally, I'm suck in selling anything to anyone even until now. I always love to leverage the efforts of the best sales professionals online.
With Empower Network, you're putting the TOP Internet Marketers in existence today, to work for you and actively convert your
leads into your team members.
And with an average 30% lead to sale conversion system, I'd say they're doing a very good job.
Any system that can give at least 3% conversion rate is great.
But with a 30% sale conversion, you can get 10x MORE profits.
LESS marketing (less time and money spend) and MORE money earn.
Does it sound logical to use this system?
Let's work smarter instead of the old fashion way.
Hope you have learned something from this post. Do leave your comment and share your Valentine's Day story too. =D
Talk soon.
Edmund Toh
P.S. By the way this is the exact 30% leads to sales conversion video which you can send to your prospects when you decided to leverage on other people's effort and skills to do the selling for you.
P.S.S. All you have to do is to SHOW THIS VIDEO.
P.S.S.S. Another benefit about this system is that you can get 100% COMMISSION. (I'm loving it!)