I am back from my 2 days Maximum Leverage Asia LIVE in Kuala Lumpur, Malaysia.
And I have just finished having dinner with Daegan Smith, Jaz Lai, Brian Fanale at the Mutu Curry in Singapore.
Mutu Curry is one of the famous Indian Food in Singapore. The food quite spicy though…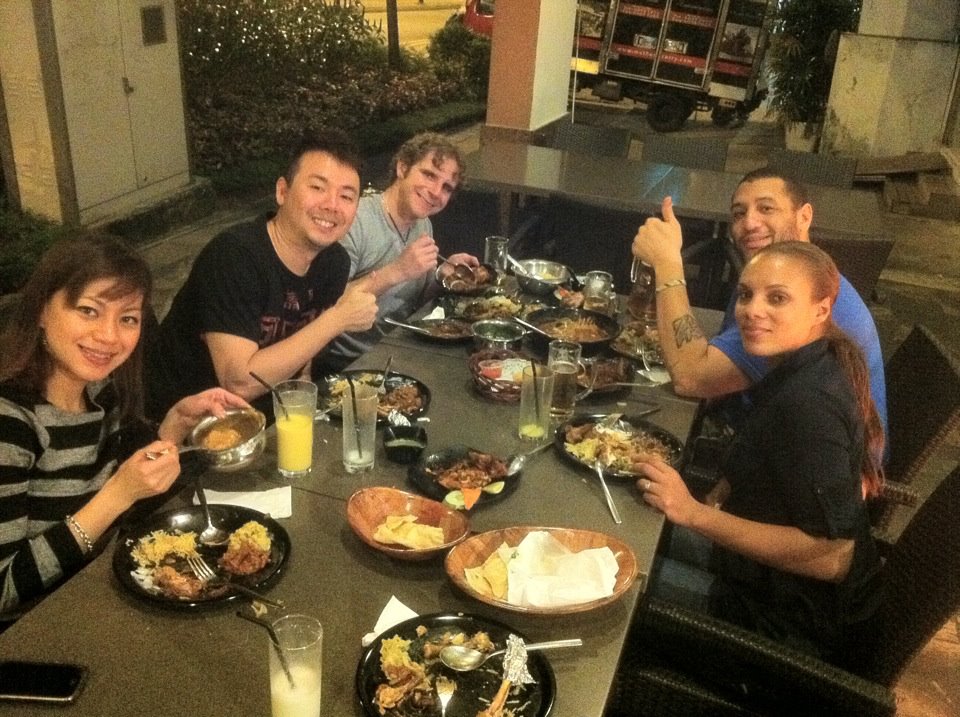 Anyhow, after attending Maximum Leverage Asia LIVE in Kuala Lumpur Malaysia, I can tell you one thing…
Maximum Leverage Asia LIVE, ROCKS!
In fact, we have so many participants staying back after the training…
They were hanging out, asking questions, taking photos…
It's like everyone didn't want to leave.
We had so much fun learning and the content that Daegan Smith and Brian Fanale  shared totally took our internet business to the next level.
By the way, if you don't know who Brian Fanale is, let me introduce him to you.
Brian Fanale is also a former student of Daegan Smith!
And he's the co-founder of MLSP which is one of the largest home business companies on the internet.
His business took off when he created a turn-key leads generating system and made it available for his customers.
And now, internet millionaires from all over the world are now leveraging on his system.
Over the past 3 years, his MLSP system have produced 850,000 leads and paid out million of dollars in commission.
It's truly remarkable and by the way, Brian is a cool guy too.
For me personally, I have taken pages of notes that I want to implement in the next few weeks.
These methods will definitely INCREASE my sales and I can't wait to watch the "magic" happens.
Daegan Smith is one of the most down to earth marketers I have ever met. He is so transparent with his business. He practically share everything that he knows.
This is what I like about him.
During the training, he opened up his "Secret Black Book" of testing and showed everyone what works and what doesn't works.
Check this out…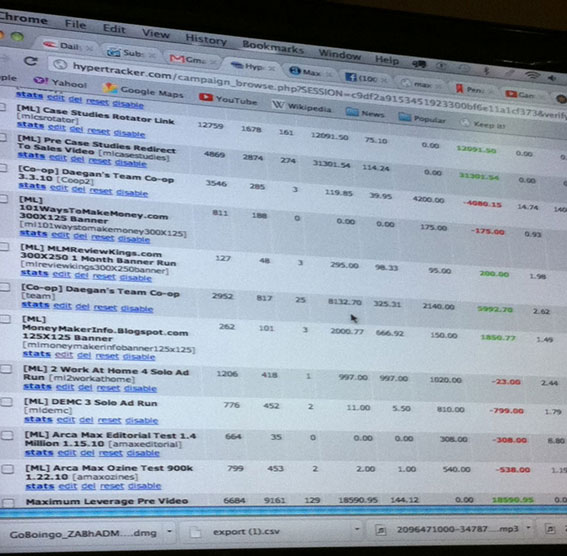 I don't think you will see any other internet marketers showing which strategies is working right now.
So if you want to see what works or what doesn't works in 2012 onwards, make sure you got your tickets here…



I have left 10 seats on hand for Singapore Event.
See you in Maximum Leverage Asia LIVE – Singapore!
P.S. Check out what our fellow participants have to say about Maximum Leverage Asia LIVE in Malaysia.