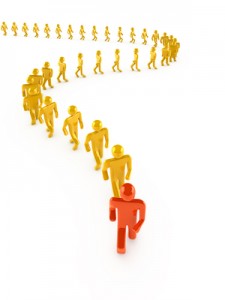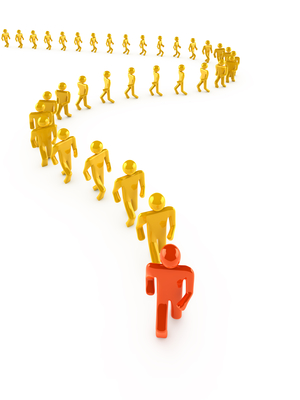 Multilevel marketing businesses are great earning opportunities but you can't just hope to earn big through retailing products.
Building your own downline is the more profitable thing to do which will reel in more money for you.
Commissions from retails can be quite enticing but what's more tempting is the commissions and bonuses you get simply by building your own network marketing downlines and putting your members into action.
Being an MLM leader is no easy undertaking. There are lots of things that you'll be dealing with once you become an MLM leader. More so, network marketers should be very keen in choosing MLM leaders they'll be working with.
Not everyone can be an effective and successful MLM leader and here are four things that an MLM leader really needs.
1. Experience.
MLM leaders take time to grow and mature into ones who bring in loads of cash. It takes time to learn the tricks of the trade and know the things that a leader should and shouldn't do. What is more, MLM leaders often start out as humble network marketers who then venture into the world of leadership after amassing experience.
After all, who would know how the industry works better than network marketers themselves? Without experience, MLM leaders will be prone to failure and will not be able to progress into a better and richer future.
2. An eye for prospects.
Leaders can't just recruit and recruit everyone they meet. A great MLM leader must know what to look for in prospects for them to have a downline which will enable them to move forward.
Not everyone is fit for network marketing and MLM leaders should know who to recruit and not to recruit. More so, some might overlook people who would actually do great as part of their downline organization. For this reason, MLM leaders must be keen observants always on the lookout for prospects.
3. A heart for his downline.
Great MLM leaders should understand the members of his organization and see them as being more than profit-earning machines. MLM leaders should not only be leaders but also friends to their downlines.
It is quite important to build rapport between leaders and their downlines for a harmonious working relationship.
4. Passion for what he does.
As with any other occupation, network marketing leaders must love what they're doing for them to last longer in the industry and do so much better. Loving what you do will help make everything a breeze.
Leadership is something that not many can handle. MLM leaders must then have these things for them to become successful in the industry.
Everyone can be so-called leaders but only a few can be real and effective leaders.
How about you? Want to become a successful MLM leader? Click here now!