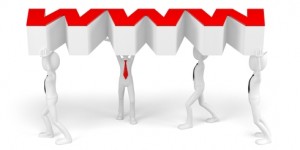 Blogging is a very important tool that you can use to grow your MLM business. I can't stress that well enough.
And to prove my point, here are 7 reasons on why you should have an MLM business.
1. It is a convenient publishing tool
Blogging platforms are relatively easy to use. They are user friendly and they don't require expertise from users like you who are using them.
Adding images and placing hyperlinks inside your post can be done easily.
2. It exposes your content to the search engines
Search engines love blogs. Due to their fresh and always updated content, they rank higher in search engines.
This makes easier for you to get found by visitors by simply searching for relevant keywords.
3. It is a good way to showcase your products or services
Have a product or service to offer? No problem. Put them on your MLM blog. Your blog will serve as your online store that is open 24/7. That "add to cart" button allows you to take a step back from your laptop and let your blog do the selling while you sleep.
4. People like blogs
Be it fashion blog, entertainment blog, sports blog, food blog, techie blog and even business blog – people like to visit them all.
If you regularly update your MLM blog and continue to provide useful content, visitors are likely to subscribe to your newsletters and take you up on your product offers.
5. It is an effective communication tool
The comment section at the bottom of your blog page is a great way to communicate with your visitors.
Through this, you can ask for their feedbacks and get suggestions to improve your business.
6. It is a lead generating machine
If you have a blog for your MLM business then you probably have a landing page. If you must know, this is one page that you can't afford to NOT have.
Why? Landing pages allow you to build list and convert your traffic into leads.
7. A blog has many available plug-ins
Blogging platforms, like WordPress, have many plug-ins available for you to use. They have widgets and themes to make your blog pleasing to the eye and compelling to customers.
Their sharing option even allows you to promote your blog in various social media sites.
What better way to expand your MLM business and gain massive amount of customers than to blog, right?
Now that you know the importance of having an MLM business blog, it's time you learn the tips and tricks in growing your business. Click here now!