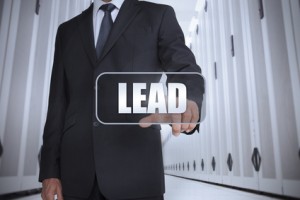 Becoming successful in your MLM business means becoming a good MLM leader to drive your team to success.
Nothing like an effective team leader that leads a solid organization to achieve maximum results.
But how do you lead your team to success?
That said, here are two different leaders with different techniques in growing their MLM business and shaping their partners into becoming leaders themselves. Let's see if you can identify yourself with them.
Leader 1:
Like all MLM leaders, Leader 1 believes that hard work, persistence, and dedication are all keys to success. He requires team meeting and training at least twice a week.
He encourages his team to work double time to achieve success – from cold calling to pitching their MLM business in their every neighbor's door. He believes that pestering the warm market is the way to go.
For him, there's no other way around success.
Leader 2:
Leader 2 shares the same belief. But he knows that traditional marketing is not the only solution to get the leads his team needs. He's well aware that cold calling and traditional marketing means don't cut it anymore.
He knows that this type of marketing won't generate enough leads to grow the business. This is why he encourages his team to take their MLM business online.
From Facebook to Twitter to Google+ – they use these social media sites to reach a much wider market.
Between the two, who do you think has greater chance of succeeding? The leader who slave-drives his team to success or the leader who encourages the use of technology to generate qualified leads?
Leader 2, of course. While traditional marketing may have worked before, even so until now, it doesn't mean that it will guarantee a steady stream of leads for your MLM business.
And that's what Leader 2 believes. This is why his team is gaining leads 24/7.
Remember that a leader's mindset and attitude about doing MLM business greatly affects his team. So if you insist on using traditional marketing techniques to drive your team to success, then maybe it's time you switch gears and listen to the pulse of the market.
Keep up with the times and ditch the methods that no longer work.
These are just some of the leadership tips that you need to learn in order to step up in the numbers game in MLM. Want to know more? Of course you do. So what are you waiting for? Click here now!