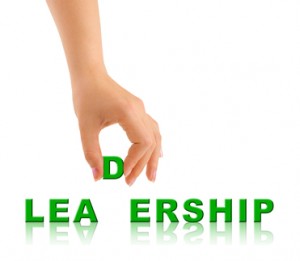 Any MLM business needs a good leader to be on its forefront as it gears itself toward success so you've got to make yourself the leader your business needs if you wish to emerge victorious.
The qualities and traits a good leader needs aren't that easy to come by and not everyone has what it takes to captain an MLM business. Fortunately for you, you can work on modeling yourself into the MLM leader of your dreams with these four easy ways.
1. Know yourself. And that means knowing all your faults and flaws. Take time for self-assessment for you to identify your weaknesses as a leader.
This is basically the foundation for your improvement as a leader since you cannot work on any personal development if you don't even know where to start or even if you actually need to.
Knowing yourself will open opportunities for you to face your leadership flaws and will pave the way for a better you.
2. Communicate with your downline organization. The first people to notice whatever faults you have other than yourself would most likely be the members of your downline organization.
Maintain an active communication with them and establish a healthy leader-member relationship. Be open for their criticisms and take them constructively.
You'll find it easier to identify the aspects of your leadership that you've got to work on and who knows, your downline just might give you valuable suggestions on how you can improve your leadership.
3. Find a reliable mentor. Everybody needs the help of a more knowledgeable figure in at least one point of their lives. You can find a lot of mentors out there, whether in the form of your successful local MLM leaders or as the online gurus that can provide you pivotal wisdom that just might turn your business from a failure into a success.
Just be sure not to be drawn in by people posing themselves as mentors when they are, in fact, not. Look for those who can back their claims with their own success stories, as well as those of the people they've mentored.
4. Train yourself. Participate in seminars and workshops aimed to improve one's leadership skills. You can even watch webinars online if you manage to find some great ones.
Heard of an author who writes books with great tidbits of information for those who want to improve themselves? How about a memoir or any book for that matter, by a revered leader? Grab it and learn as much as you can.
Don't go for a minute closing yourself to learning. There are practically lots of ways you can learn about improving your leadership.
Try these things out and you're off to a great start to becoming a better leader. Click here to learn more!