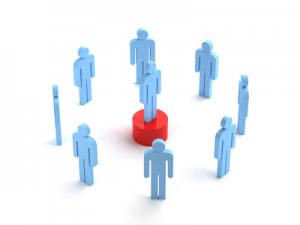 How do you become an effective MLM leader?
How do you build a successful organization and catapult your network marketing business?
These are just some of the questions you need to answer to become an effective MLM leader.
Don't worry. I'm here to help. Here are some of the ways to achieve your goal:
1. Commitment
Show your commitment not only to your business and the company, but also to your downline organization. Show your downlines that you're in it to win it.
Letting them know that you're committed to success will earn their trust and confidence in you as their leader.
In turn, they will develop commitment and dedication in doing the business too.
2. Law of Attraction
Using the law of attraction will help you become a better and effective leader. Remember that "like" attracts "like."
If you're armed with positive mindset and attitude, there's no conflict or obstacle that you can't handle.
What's more, your confidence will help empower and motivate your downline organization.
3. Goal-setting
Setting goals not only for yourself but also for your organization will help you become a better leader. Who wants a leader who can't lead his group to the right direction, anyway?
With goals to achieve, your downline organization will be inspired to meet the expectations you've set for them as well as the monthly sales quota if there is one.
4. Leverage
Your downline organization won't be your followers forever. You can't spoon feed them for as long as you can.
They need to learn how to fish. You need to help them develop their skills by leveraging your own skills and time to teach them how to build their own organization and MLM business.
Keep in mind that an effective leader is defined by how effective his downline organization is even without his help.
5. Progress
How is your downline organization holding up? How are your team members going along?
Is there a progress when it comes to sales and building their own organization? As an MLM leader, it's your obligation and responsibility to monitor the progress of your team.
If you're not seeing any progress, then maybe it's time to rethink your leadership approach. Keep in mind that there is always a room for improvement.
Becoming an effective leader is not a walk in the park. It's not something that you can achieve overnight. So be sure to equip yourself with the right attitude, right resources and right techniques.
Now that you know how to become an effective leader, let me teach you more MLM tips.