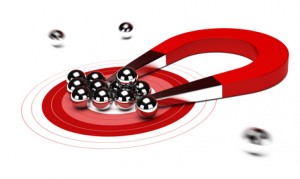 Attraction marketing is arguably the best way to market your MLM business.
Remember that "like" attracts "like."
This means that if you're utilizing attraction marketing to your advantage, you can expect tremendous results.
But what exactly are the benefits of using attraction marketing for MLM?
1. It develops positive mindset
The first step to attraction marketing is changing your attitude and mindset into a positive one. This means that you have to let go of negativity and fear of rejection. You no longer have to struggle with fear of losing prospects to pitch your business to.
By embracing attraction marketing, you're arming yourself with the best weapon to grow your business – YOU.
2. It attracts qualified customers
Nothing like getting the right customers to boost your MLM business. MLM may be a numbers game. But remember that quality beats quantity all the time.
The same thing applies to your network marketing business. Having a thousand prospects is useless if none of them is qualified. When you start using attraction marketing, expect the downpour of nothing but qualified prospects.
3. Cold calling no more
You know what's the worst fear of MLM newbies? Is it fear of rejection? Failure? Not quite yet. It's the idea of offering their business opportunities through cold calling.
With attraction marketing, you no longer have to deal with the dreaded cold calling and pitching your MLM business to strangers. This type of marketing is like a magnet.
Instead of chasing the prospects to join your MLM business, they will come to you like a moth to a flame.
4. It strengthens relationships
Getting prospects is one thing, getting them to sign up is another, and building lasting relationships with them is entirely different. Strengthening your relationship with your newly recruited members is important especially if you're looking to build strong and solid organization through that person.
A good relationship between you will lead to more people joining your business and, in effect, turning it into sales.
5. It help builds solid organization
You can't make it big in the MLM industry without a good organization to boost you to success. Remember that no network marketer is an island.
Through the help of attraction marketing, you'll be able to build a solid and strong team that you'll work with to achieve tremendous results.
See the many benefits of using attraction marketing to grow your MLM business? And that's not all. Want to learn more? Then click this link and learn more useful MLM tips!