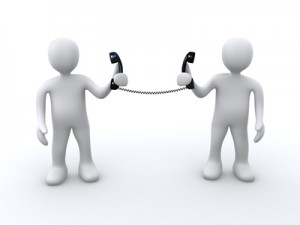 Communication is truly an important aspect of daily living.
Not a day goes by without us engaging in some form of communication. Just about everyone wants to be the best when it comes to communicating with other people, and you should too; that is if you want to become a better MLM leader.
Good communication skills aren't that easy to come by and a lot of us often stumble with our words, if not completely being lost for words. Luckily for you, there are some simple things that could turn you from a communication zero to a communication hero for your MLM business.
1. Understand the basics.
First off, you've got to know that communication isn't just about the words you speak. The way you act, your body gestures, facial expressions, and even the way you dress affects the entire process. These things are just as important as the oral component of the process, if not more.
Another thing is for you to gather the courage to convey whatever message you wish your audience to receive. And who could forget about practice? Practice by visualizing yourself in a situation where you're in a conversation with a prospective MLM lead. Better yet, go out there and find MLM prospects to whom you can talk to.
Remember that experience is one of the best teachers.
2. Engage your MLM audience.
After you've known about all the basics, it's up to you to apply all these principles. Probably one of the best ways to engage your audience is by maintaining eye contact and using appropriate gestures.
You've also got to be clear with the message you want your MLM prospects to receive or there might get mixed messages. More so, almost nothing is more engaging than listening to what your leads have to say.
Engaging your audience can also be a matter of confidence so don't be reluctant to so speak to them; don't show that you've got the nerves.
3. Make best use of your words.
Make sure that you enunciate each word clearly or people will just take your word as another and might alter the message you actually want to send. Choosing the right words can also do you some good.
Some words may mean the nearly the same thing but one of these is still better than the other so weigh this carefully.
4. Utilize your voice.
You wouldn't want to sound like a robot if you wish to convince your MLM prospects to become customers or join your downline organization.
Animate your voice and put some intonation into it. Use proper volume and speed to promote better understanding and persuasion.
Turning prospects into sources of profit is just a short conversation away. If you manage to capture this moment then you're most likely going to bring in some more cold hard cash for your MLM business.
Want to learn how to improve your communication skills to attract more prospects? Click here to find out!