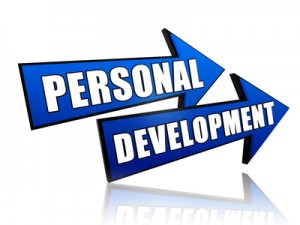 Multilevel marketing businesses are all the rage these days and almost everyone is into beginning their very own network marketing journey.
The promise of MLM businesses are so great that not too many have to spend time thinking about joining or not; most everyone is more than willing to grab the opportunity on the get-go.
Indeed, earning from retailing and as well from organizing a downline team which does a lot of work for you is something most people will find appealing. However, not everyone knows how to manage the business and grow it into something of success and renown.
Good leadership is probably the most important aspect that you should look into if you really want to make a mark in this highly competitive industry. You just can't depend on the members of your downline organization all of the time and you've got to have great leadership skills so that you'd find your downlines expanding and cooperating. Without a doubt, admirable social skills will help you a lot in giving your MLM business a boost.
Here are some simple ways through which being a sociable person can turn your MLM business to a success.
1. Recruit more people.
Being sociable will mean that you get to meet and know more people. When you are able to converse with them with the help of your social nature, you'll be sure to come across prospective leads that will surely help boost your business.
A shy and introvert leader won't find people joining his business because communication is the key element in bringing in new recruits and nothing spells great communication more than a sociable leader.
2. Get your downlines to cooperate.
Your downlines may be something of an unruly crowd but you'll be able to bring in the reins when you are sociable. Constantly communicating with the members of your downline organization will instill some sense of familiarity between you and them.
People are more likely to want to work with someone who knows how to treat his people right. A sociable leader knows this and demonstrates everything necessary to show his downlines that they are valued. With this, cooperation will be much easier to come by.
3. Offer customers the best customer service experience.
It is of course based upon on how you socialize with people whether online or offline that you are able to provide customer service.
A leader who is at comfort socializing with people will also be able to provide the best customer service because he is able to speak in a way that best addresses the needs of his leads.
Indeed, being a sociable leader can help you a lot in giving your MLM business a boost. Just work on being more and more sociable and you'll find yourself owning a network marketing business of great success. Still clueless on how to become an effective MLM leader? Click here to learn more tips!