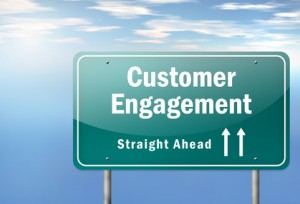 Finding and engaging prospective MLM leads can now be done online, thanks to the amazing power of the internet and the ingenuity of network marketers everywhere.
You can now find leads, talk to them, and maintain communication with them, all while doing all you could for the success of your MLM business.
Online marketing may sound perfect and complete, but it all boils down to finally engaging your prospective leads face to face once they're all set to join your business as part of your downline organization.
And when it comes to engaging your leads personally, you've better be at your best so you'll not scare them off or give them a reason not to join your MLM business. Sadly though, lots of networker marketers have their shortcomings when it comes to face to face interaction.
All they're good at is engaging people online but lack the ability to do the same in real-life scenarios, something which makes a much deeper impact.
So whether you're clueless or just checking in if you're doing it the right way, here are some easy tips on how you could engage prospects face to face.
Get dressed for the part. First impressions last, and your outfit of the day will greatly influence prospect's perception of you as a reliable and dependable network marketer. Just don't go over the top. Something not too casual and not too formal shall quite fit the bill.
And more than just how well you're dressed, you've also got to be groomed quite nicely. You've better got to take control of that bad hair day or shave off that unsightly growing beard that would have otherwise looked good on some you just can't pull off.
Just look good and be presentable, whatever you must.
Muster some courage and confidence. The way you look is one thing, and the way you act another. A positive attitude and a pleasing personality will surely get to your leads and have an equally positive effect on them as well.
Confidence probably is the most important, since it might be a major turn-off for prospects if you stutter and show clear signs showing how nervous you are.
Be confident as you engage your prospects and you're on step closer to getting them to be part of your MLM business in some way.
Deliver your MLM business pitch. If there's something that will without a doubt convince prospective leads to either purchase your products or be part of your downline organization is a good sales pitch.
Be sure to present all the advantages of your MLM business and all it has to offer, and they're sure not to resist!
Engaging prospects online has its benefits but isn't entirely everything. Face to face interaction still plays a huge role in the success of your MLM business so you better do it right.
Interested in learning more MLM tips? Then click this link now!