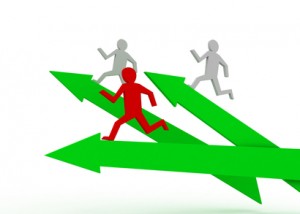 Everything is about first impressions. People easily form a perception of someone based on the first impression made upon them. These first impressions can be either good or bad, and can ultimately affect how people will think of you for good.
As a network leader, you should strive hard to create a good first impression on your prospective leads so you'll be successful in bringing them in to your MLM business.
A bad first impression just might be enough to make your leads leave in an instant while a good one will only convince them more to be part of your MLM business.
But just how can you make a lasting positive impression on your prospective leads? Here are some tips to help you be better in making first impressions.
1. Be punctual.
Meeting up with your MLM prospects in the real world isn't just like the way you do it online. When people meet together, they devote much of their personal time so you'd do best not to waste their time.
Coming late even just for a few minutes will surely irritate your leads and tell them that you aren't that serious about your MLM business.
Punctuality will be very rewarding since your prospects will greatly appreciate a leader who makes it a point to come on time and make the most out of the minutes prospective leads chose to spend for the meeting.
2. Dress professionally.
So this is basically the first thing your prospective leads will notice about you once you meet with them personally.
Dressing in shabby clothes might make them think poorly of you and your MLM business, and will think twice about joining your downline organization.
But this doesn't mean you have to wear expensive pieces of clothing. All you need is to exude some semblance of professionalism that your leads are surely looking for.
3. Talk like a real leader.
You just can't speak like you're clueless about the business or not confident about it if you really want to sway your leads into joining you. You've got to be confident about it and speak like you really know what you're talking about.
This is the shining moment you can use to make up for whatever you've had amiss in the other departments, or to simply bring the house down effortlessly.
Your words have all the powers you need to build your MLM business and you can very well use them to make a good first impression on your leads.
First impressions really last and if you want to leave an impression on your leads that will make them want to join your business, then just keep these simple and easy tips on your mind.
Click here to learn more in making a good first impression for your MLM business!