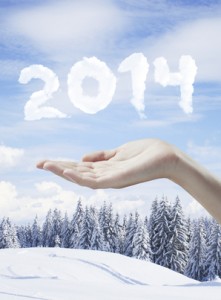 2014 is just around the corner and everyone's just busy jotting down the things they'll be doing (or not doing) when New Year comes.
Resolutions are extremely popular with just about everyone and, though some of these resolutions will be nothing more than ink on paper, serve as great opportunities to commit oneself to improvement.
Just because New Year's resolutions are too commonplace for anyone to take seriously, network marketers can and must formulate a list of his resolutions for 2014.
Think of it as a game plan or a set of guidelines which you have to follow this coming year so that you'll be an even better networker.
Struggling on what to include on your 2014 resolutions? Here are some useful suggestions:
1. I will further develop my downline.
A downline helps you flourish in the networking industry so much easier so it has to be one of your top priorities now and for the years to come, 2014 not excluded. No downline organization is too big for even more members.
Having more members in your downline organization increases your chances of earning. Just be sure to be a little picky and cull down those who you think might not be working for the benefit of your MLM business.
And if you are, heavens forbid, one of the few unlucky networkers without a downline then it's high time for you to have one this 2014.
2. I will find new and better ways to market.
Innovations are aplenty and the marketing industry has seen its fair share of new techniques and strategies. Don't just hold on and use that one marketing technique you've been using since who knows when.
Research about new developments and willingly embrace opportunities to try new marketing strategies when you see them.
Don't get too attached or sentimental, or you'll never know and experience the benefits of the other ways to market.
3. I will earn as much as… and will buy…
It's not bad to set standards or quotas you wish to meet when you earn. They can very well serve as goals to motivate you to do even better in network marketing. You could even commit yourself to purchase a car or some other thing to go with it.
Though this may seem to be a little on the "material" side of networking, some extrinsic motivation surely wouldn't hurt anyone.
Just remember to keep these targets at a realistic level–not too low so as you can achieve it without much effort, nor too high that accomplishment is impossible.
With a new year comes a new set of opportunities that await every hardworking network marketer. Go ahead and make your own New Year's resolutions but make sure that you do achieve and stay true to them.
So what are you waiting for? Click here now for more MLM tips!