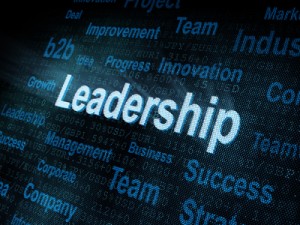 Who haven't heard about network marketing?
More and more individuals are joining the band of people eagerly joining MLM companies and relishing in all the goodness of multilevel marketing businesses.
I mean, who wouldn't want to get commissions just by selling products and even from members from your very own network of recruits. There are simply a vast number of possibilities for you once you venture into the world of network marketing.
Leadership should never be taken lightly. Leaders are the ones responsible for bringing their team to success. For this reason MLM leaders should stay ahead of the pack in order to achieve great things for themselves and their members.
Answering the call of being an MLM leader takes a lot from you and it would be best that you have something to stand by as you go on with your journey of being one.
Here are some guiding principles that will surely help you become a successful network marketing leader.
Patience is a virtue.
Everything takes time and this remains true even with network marketing businesses. Things will not come immediately after just a couple of days or weeks being an MLM leader.
It is must for MLM leaders to be patient and wait for things to go according to plan. There's no such thing as instant success in the industry; all of the successful network marketing leaders spent much of their time and effort before their dreams were realized.
Do the same and you will find yourself in the exact same spot as the people you aspire to become.
In unity there is strength.
You cannot succeed just by your own. You need the help of your downlines and you have got to be united with them for everything to go harmoniously.
There is no room for divisions or factions within your organization; it is absolutely necessary that everyone act as one and have the same goals in mind for the business to flourish.
Work on fostering unity amongst your members so that everything will be natural and flawless.
Love your downlines as you would love yourself.
Leaders have to realize the importance of a downlines in their MLM business. You cannot strike gold so easily if you don't have a downline. Value the members of your downlines and treat them as your family or friends.
They aren't just money-earning machines for you to control. Treat them well and you will be rewarded.
MLM leaders need skills and talents that will enable them to expand their team. What is more, they be guided by sound principles which will keep them and their downlines on the path to success.
These are just some of the many concepts that leaders must keep in mind in order to succeed. Learn more here!