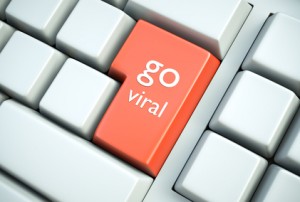 When it comes to marketing your MLM business, you tend to look for effective ways to reach a much wider market.
After all, MLM is a numbers game.
And the more market you have, the higher chances you have at nailing it.
Of course, the success rate of your marketing efforts depends on the efficacy of your marketing technique.
Now aside from SEO, link building strategies, and social media marketing, what comes to your mind? Viral Marketing!
Viral marketing is what your MLM business needs to flourish in the numbers game. So how do you do it? Read on:
1. Post relevant content.
Of course, you'll need great content that will draw in people and as well as drive your audience to tell others about your website.
Article marketing is a must for newbies and will yield excellent results in the long run. You can also give video marketing a try and post compelling videos that will tell people more about your website and give them all the more reasons to spread news of it.
2. Motivate.
Give people more reasons to plug or spread information on your website.
You can give them freebies like software download and e-books. You can also offer to help other websites on their viral marketing campaign in exchange of helping you out – an absolute win-win situation.
With the proper motivation, people will be doing you favor in your viral marketing campaign in no time.
3. Tap into your network of contacts.
Of course, you've got contact with quite a number of people and you can ask them to help you out.
Even your friends in social networking sites can share links to your website and help you reach out to more people.
4. Make use of viral builder plugin
To ensure that your viral content reaches a wider market, you can make use of plugins to create quizzes that will direct your audience to your opt in forms.
Of course, the quiz you make needs to be intriguing enough to compel your potential customers to click through. Remember that your goal is conversion. So do it right.
See? Viral marketing isn't that difficult and you can do it without breaking a sweat. All you need is keep these tips in mind and you're on your way to achieving viral marketing for your website.
Want to learn more viral techniques you can use for your MLM business? Then click here now!