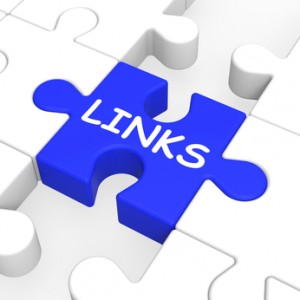 Online marketing is probably the best thing that's ever happened to network marketing and to businesses in general.
Through blogs, social networking sites and various other platforms, any network marketer such as yourself can potentially harness the power of the 'net to improve your MLM business.
Now isn't that just convenient?
Blogging is one of the most popular of these online marketing options for MLM. Networkers need only to create a blog on any of the many free blogging platforms and start on posting content to attract prospective leads.
These content may range from articles to videos and other similar things.
Whatever the content may be, it all boils down to one person to be responsible for all these: YOU.
Or does it?
Backlinking is the process of posting content from other blogs in your MLM blog or having your blog's content posted in other blogs. To make up for the use of the content created by other bloggers, a link leading to the content source is included.
This may seem like a great choice if you want to either have lots of great content on your blog or to have your content elsewhere, thereby increasing the chances of people visiting your site.
However, backlinks have been viewed as both an advantage and a disadvantage for online marketers. Here we discuss some of the common reasons why this is so and decide once and for all whether backlinks are boon or bane to MLM networkers.
Backlinks give you the opportunity to access great content created by fellow bloggers and have these posted in your very own blog, for only the cost of the blogger's permission coupled by a link leading to the source.
This'll surely serve its purpose especially when you're running out of ideas but desperately need to post content to keep your MLM blog up-to-date.
What is more, when other bloggers use your content and backlink, your blog gets unsolicited yet much-needed attention. This is of course due to the fact that links leading to your blog will be explicitly posted on other blogs. Talk about free promotion!
Using too much backlinked content on your MLM blog, sadly, may reduce your reputation as a blogger.
Too much content on your blog which are created by other bloggers will tell blog visitors that you aren't that good at what you're supposed to be doing, which is blogging.
More so, you'll receive more negative press when your content are posted on blogs which do not have that much of a good reputation.
Backlinks, when in excess, may have its flaws but the use of these methods to improve your chances of getting found online and finding prospective leads cannot be denied. Juts make sure that you don't rely too much on backlinking and you're good to go.
Give traffic generation methods for MLM a shot. Click here now to learn more!