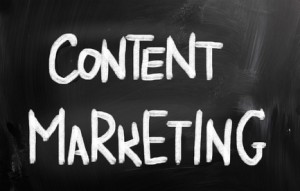 What you should know about content marketing is that it's an inexpensive marketing technique even for MLM.
What you put into your content marketing efforts will pay off for months to come when done right.
Not only that, it also helps you educate and engage your audience, helping you position yourself better as an authority figure and industry expert.
So to help you get started in content marketing for MLM, here are the four tips you can follow.
1. Create a business website
I've said this again and again. It's important that you have a website for your MLM business. Or, at the very least, a blog. Having a business website is relatively cheap and won't even cost you more than a $100 per year.
Remember that your content needs a home where you can drive traffic and, eventually, leads.
So make sure that you have a business site in place and that it's a self-hosted one.
2. Start creating optimized content in multiple formats
How are you going to start your content marketing strategies if you don't have content to market in place? Remember that you need to get as many content as possible across the internet. Only way you're making content marketing possible.
Now what you need to do is create multiple formats of content. From blog posts, to PLR articles, to reports, to eBooks, and even videos – just about any type of content that will help spread the news about your MLM blog.
Keep them simple yet engaging and informative.
3. Put e-mail marketing into action
Your business blog can't do without e-mail marketing. And neither does your content marketing efforts. Both methods become more effective when combined.
If you must know, the key to a successful content marketing is building your e-mail list. By having your audience sign up for your e-mail list, you'll have the chance to market not only your content but also the products or services your MLM business offers.
Just make sure that your e-mail blasts contain informative content, and not just promotional pitches.
4. Incorporate social media marketing
What better platform to use for content marketing than social media. Social media marketing is a great method for content promotion, other than building e-mail list.
I bet almost all your audience have a Facebook and Twitter accounts with lots of followers to share content to. Use this as a leverage to get your content across the social media sphere.
To do this, place social media buttons on your MLM blog to make "sharing" a lot easier. This will give you a change to attract more prospects through your audience.
Here are only some of the beginner tips you need to know about content marketing for MLM. Want to learn more?