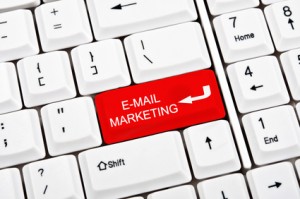 They say e-mail marketing for MLM is relatively easy.
I say it's otherwise.
Every now and then, I hear a lot of network marketers struggling to boost their campaign.
Either they're getting minimum traffic or nothing at all. Let alone generate leads. So to help address that problem, here are some effective tips that you can use for your own e-mail marketing campaign.
Use Attention-Grabbing Headline
Just because your e-mail marketing blast reach the inbox of your subscribers doesn't mean that they'll read it. If you want them to open your e-mail messages, it's important that you use attention-grabbing headlines.
Make your headlines compelling enough for your subscribers to care to read the content. Otherwise, expect it to end up in their trash folder.
No to Spamming
Don't ever spam your subscribers' inbox. If you think doing so is the only way to their heart, think again. Remember that you need to get a positive response for that e-mail.
Now how are you able to do that if you keep on blasting them with promotional e-mails that they deem annoying? They want to see relevant content so put your newsletter pitches to a minimum.
Make it Brief
In e-mail marketing for MLM, brief content is king.
An e-mail blast that is brief, concise and direct to the point is what your subscribers would love to receive in their inbox.
So the next time you write your newsletter, make it relevant yet short. Instead of writing an essay type of e-mail blast, squeeze all the important information into 150 to 300 words.
Trust me, your subscribers will thank you for it.
Get an Autoresponder
Of course, your e-mail marketing campaign for MLM is not enough without an autoresponder. This will not only maximize the potential of your campaign, it also allow you to put your e-mail marketing efforts on auto-pilot.
This means that you need to make pre-written messages, especially when you're going on a long vacation.
Aweber and MailChimp are just two of the highly recommended autoresponders out there that you can use.
Now that you know the effective e-mail marketing tips, go ahead and incorporate them into your campaign. Just remember, you can't expect immediate response or action from your subscribers or prospect.
So be patient and give it a few weeks or months before you expect to see the results. What's important is you're following these tips and going through the right track.
Want to learn more MLM traffic generation techniques?