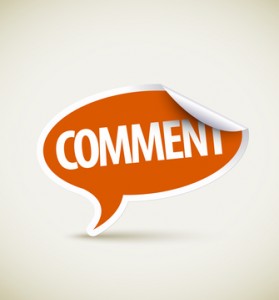 You may not realize it yet. But blog commenting provides great benefits to you as a blogger.
That's why more and more network marketers are employing blog commenting into their internet marketing strategies.
How about you? Want to know how it can help your MLM blog?
Here are some of the great reasons why.
1. Improves Your Visibility
Leaving comments on blogs will help you improve your visibility in the World Wide Web. You will never know who's browsing the comment section.
It may be your next potential downline looking for the products or services you can offer.
What's more, it shows other bloggers related to MLM industry that you are an active blogger. These bloggers can even help you increase your visibility.
2. Establishes Your Credibility
You want to become the go-to person in MLM and position yourself as an expert in the industry. Blog commenting can help you achieve that.
By interacting with potential prospects that you can find in different blogs, you are establishing your credibility and coming off as someone who know what they are talking about.
And that's the kind of MLM blogger your potential prospects are looking for.
3. Helps You Create Backlinks
The beauty about blog commenting is that it's a natural method to build backlinks. And as an MLM blogger, why say NO to it?
You can increase the number of backlinks to your site by commenting on blogs that employ a combination of dofollow and nofollow links.
That can increase your search engine ranking.
4. You'll Learn Something New
More than the traffic and finding potential leads for your MLM business, blog commenting also helps you learn new things.
Let's say you have little to no knowledge about SEO. Commenting on an authority blog on SEO can help you pick up a few tricks.
I'm sure the blogger of that site would be more than happy to help you with your questions.
5. It Creates Opportunity
Another advantage of blog commenting is that it opens guest blogging opportunities and referrals for you. High ranking bloggers with huge followers will allow you to guest post on their blogs.
This means that you can now capitalize on their existing fan base. Imagine the amount of potential MLM leads you can find there. Just make sure that you're guest posting on a blog that is highly related to your niche.
Otherwise, you wouldn't get any qualified traffic or leads.
See how blog commenting can benefit your MLM blog and business? So make sure to incorporate blog commenting to your internet marketing strategies.
Want to learn more MLM traffic generation leads? Click here now!