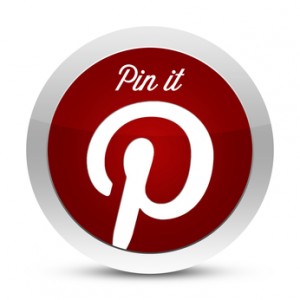 With over 70 million users, Pinterest is a good social media site as any where traffic is abundant.
How does it help your MLM blog, you ask?
It's a good source of prospective leads. Since Pinterest is relatively new to the market, I'll help you get started.
Here are the ways to drive Pinterest traffic to your MLM blog.
1. Add your site
The first and important step you need to take is to add your site URL to your brand page. This way, your MLM blog will be displayed at the top.
What's more, your target audience will easily spot it and check out your blog.
2. Verify your blog
Verifying your blog can generate more traffic because a verified blog adds a lot of credibility, in turn, attracting the attention of your potential customers.
Remember that people are most likely to trust a verified site than a non-verified one.
It also gives you access to the free Pinterest analytic tool that helps you track the amount of traffic you're getting from the social media site.
3. Start pinning
You'll never drive traffic to your MLM blog using Pinterest unless you start pinning. To pin, simply add the URL to the pin description.
It's also important that you know the best times to pin. This will ensure that your pins are easily seen by your audience.
4. Add board categories
Add board categories the same way you add categories to your MLM blog posts. Not only does it organize your pins, it will also allow easy access on the part of your audience.
Imagine the irritation of your followers when they can't find the pin they're looking for in a pile of uncategorized pins.
5. Grow your followers
Growing your followers is as easy as following other Pinterest users and contributing to other popular group boards. You can also share your Pinterest brand page on your other social media accounts to increase your visibility.
Keep in mind that no matter how many pins you have, if you have no followers, they will be useless.
6. Add images to your blog post
Pinterest is not an image sharing site for nothing. To promote your MLM blog, you'll need to put images on the posts you're going to pin. This is because the image is the first thing Pinterest detects.
If there's no image, your audience won't be able to share it.
See how easy it is to use Pinterest to drive traffic to your MLM blog? Why don't you try it yourself?
But before that, click this link to learn more MLM traffic generation techniques!