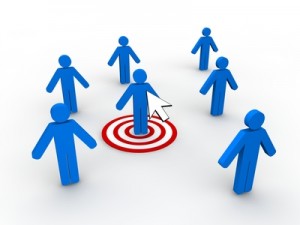 Getting traffic is a must for every MLM site owner. Without traffic, there will be no leads. No matter how good the content is; if there are no visitors, your MLM business site will be worthless.
If you want to draw traffic, get to keep it and convert it into leads, you have to constantly do it.
Below you'll find legitimate ways to increase traffic on your site, ranging from free to costly.
1. Offline Promotion
Offline promotion is just as important as online marketing to promote your MLM business. The key? Your URL or web address. The more exposure your URL receives, the more traffic you will drive to your website.
You can promote your site by telling it to your family, friends, co-workers, or even anyone you interact with; who in turn could spread the web address.
You can also print your URL on your business cards, invoices, and envelopes. Newspapers and Magazines are very good source of advertising since anybody who reads them can see it.
You could start small by placing ads in the classified section of your local papers since full page ads can be very expensive.
2. Social Networking Sites
 Take advantage of the many social networking sites on the web such as Facebook, Twitter, MyYearbook, MySpace, Friendster, etc. All you have to do is create an account and get started by adding friends.
You can also join groups, pages, forums, and discussions where you can promote your MLM business. You can also link your website to your accounts so every time you post a content, it automatically become your status.
The secret is by accumulation of friends. The more your friends are, the more potential visitors you have.
3. Video Marketing
 Since video marketing is influential and effective, you can post video ads regularly to your website. It can generate continuous stream of visitors.
In fact, more and more network marketers are using this method.
Create an account on video-sharing communities like YouTube. Make a video analysis to know the latest trends. Use it as your starting point to create a video that would attract visitors.
4. Optimize your MLM site for search engines
Improve your search engine ranking by focusing your content on keywords related to your topic.
Learn about search engine optimization (SEO) to get started. Incorporate keywords that your target market often use when searching for something on the web.
Make sure that it flows naturally throughout the text.
5. Give out freebies
Who doesn't like a freebie? Even I like a freebie!
Online freebies come in the form of ebooks, reports, webinars and even short courses related to your MLM business.
Giving visitors a free entry into your contest or sweepstakes, offering free online services from your website, and letting them download free software are also good samples of freebies.
Learn more ways on driving targeted traffic to your MLM site.
P.S. If you are starting up your own MLM Business. You may requires a lot of time and money to generate targeted traffic. One effective way I use to counter these 2 problems – "Time" and "Money" is using this Lazy Advertising Cashflow System. This system allows me to gain massive advertising cashflow with little effort on my part. I have actually personally documented this system in a short report. Because you are my loyal blog reader, I am going to give it to you for FREE.
Go download now before I start charging. (No optin required)
[high_impact_btn_download_now link="http://edmundrichtoh.com/lacs/download/" + target="_self"] [/high_impact_btn_download_now]