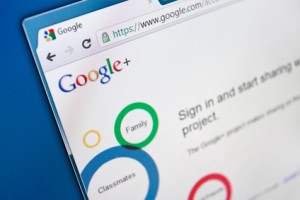 Having a social media presence is vital for your MLM business.
That's why it's important that you're using the social networking sites to their full potential.
Now if you're already using Facebook, Twitter, and LinkedIn, why not include Google Plus?
Google Plus has great features and offers so much to help you gain the visibility you need as well as target leads for your MLM business. Not only that, it can also help you rank higher in search engines, especially in Google. Now who doesn't want that?
But how exactly can you use Google Plus and improve your strategy to get the best results?
Let's find out the strategies followed by the experts.
1. Create a business page
Of course to get started, you need to create a business page that will be the face of your MLM blog. That's why it's crucial that you put all the information your target audience wants to know.
This includes your website URL, address, contact numbers, and e-mail address. Also, you can put a Google+ badge on your blog so your readers will know that you're a Google+ user
2. Use the G+ button on your blog
Like the Facebook "like," the +1 of Google Plus is used to let you know that your reader enjoyed your post and that they are sharing your content to their own network. In turn, their network will share your content to their own network, so on and so forth.
But did you know that this button can also help your blog rank higher in search engine? This is because it signals Google and the like that your content is relevant.
3. Share quality and relevant content consistently
In order to improve your Google+ strategy, you need to share quality and relevant content to your audience. From how to's, to beginner tips, to just about any topic that is related to your niche – it's important that you're engaging your audience.
Of course, I don't have to remind you that you have to do it consistently. It's the only way to grow your followers and build a strong presence.
4. Reach out to other Google+ users
You can't be successful in your Google Plus strategy if you don't know how to reach out to other users. Step out of your page and visit other's people pages.
Comment on their posts and don't be afraid to build relationships with them. Just like any other social networking site, you will need to build connections in Google+
These are just some of the ways to improve your Google+ strategies. There are more. Just keep visiting this blog to be updated.
But for now, click this link to learn more MLM traffic generation tips!