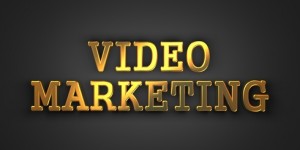 MLM continues to flourish and offer individuals the opportunity to earn cold, hard cash the safe and easy way.
As a result, more and more MLM businesses have been appearing over the horizon and even more people are taking chances in the network marketing business.
With all the generous promises  of earning commission from your individual retails and even that from the sales of downline members, who wouldn't want to get started on their very own MLM business?
And when it comes to online marketing for MLM, video marketing remains to be one of the tried and tested methods to get people rushing to your website like a flock of birds to a birdbath on one sunny morning.
But just how will your video marketing campaign turn viral?
Here are some wonderful tips you could use.
1. Use quality equipment.
This doesn't mean that you have to use high-definition cameras and things like that. Just make it a point that the hardware you use will be able to produce videos which are clear and has audible sounds.
After all, where would your video marketing campaign go if it doesn't have something good to begin with?
Quality video recording equipment leads to quality videos which might eventually be the viral video you've always been waiting for.
It could be your laptop's webcam or just your smartphone's trusty camera but as long as things turn out clear and all then you're in good hands.
2. Go snooping around and do some research.
Well, it's technically not snooping around but you get the point. There are several viral MLM videos on the web and you would do well to watch some and get some tips.
Doing this research lets you see (and hear) just how a viral video is.
Scribble some notes, learn from the best, and prepare yourself to do even better.
3. Plan, plan, plan.
Like every good movie you've ever watched, a would-be viral video also needs a great director (or something like that).
The network marketer of course assumes this role and it is entirely up to you to decide how the video will go.
Plan several times and think things through.
4. Look the part, feel the part.
Here comes the part where you actually have to make the video.
Make sure that you look good enough so that viewers won't see you much of an eyesore, and channel your reserves of confidence so you'll be able to deliver some great business talk to persuade viewers into joining your business and even sharing your content.
5. Choose the social networking platform to launch your video.
You could have Facebook, YouTube, your very own site or who knows what else as the springboard for your video.
This choice can ultimately affect how well your video would fare so if I were you, I'd put it in as many platforms as possible. Just saying.
Videos will only help you in your quest for MLM success when they've spread well enough.
Just follow these steps and, with some luck, some of your videos just might turn viral. So click here now to learn more!