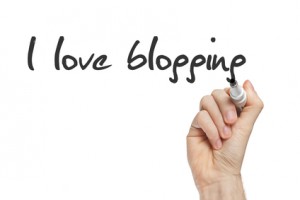 Blogging is a great way to build online presence for your MLM business.
It's also an effective method to generate leads and reach a much wider market.
What's more, you're able to meet and network with like-minded individuals as well as fellow network marketers.
But is blogging really right for you? Is a blog the best platform for you to market your MLM business online?
Let's discuss:
1. Do you enjoy blogging?
Blogging require consistency. Therefore, you need to love blogging to become consistent.
Or, at the very least, you have to enjoy writing. Remember that for your MLM blog to flourish, you need to share tips and valuable information that your audience will appreciate.
So when you don't enjoy blogging, it will show on your posts.
2. Do you have time to blog?
Blogging takes time. You need to allot some time to blog. Other than publishing posts, your MLM blog will require maintenance and regular updates.
More so, you'll need to spend time moderating comments, responding to readers and even networking to the rest of the blogging community within your niche.
3. Do you have basic knowledge on SEO?
SEO is vital to your MLM blog, especially if you want to nab a spot on the first page of the search engine results page. You need to be on the lookout on SEO trends so you can position your blog better.
To make SEO more convenient for you, you can always install SEO plugins on your blog, especially if you're using WordPress.
You may find All-in-One SEO and WordPress SEO by Yoast useful.
4. Are you familiar with social media marketing?
If you're not yet aware, social media marketing is an effective method to promote your MLM blog. In fact, most bloggers use social media as a platform to generate traffic for their blog.
This is because blogging and social media marketing go hand in hand. In addition, social media management tools like HootSuite and Buffer makes blog promotion a lot convenient.
All you have to do is publish your post and you'll see it published on your social media accounts.
5. Do you like learning new things?
The learning curve in blogging never ends. It is an ever-changing and evolving platform.
There are so many things to learn which you'll discover throughout your blogging journey. You'll learn a few tips and tricks from blogging experts within the MLM industry which, in turn, you can apply on your blog.
Blogging will truly do wonders for your MLM business. So why not give it a shot?
But first, I'd like to teach you more MLM blogging tips. So what are you waiting for? Click here now!