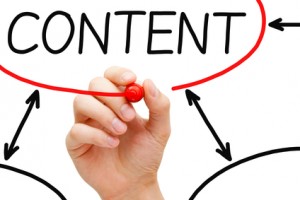 Do you want to generate more traffic to your MLM blog?
Of course you do and it can be done. With numerous traffic generation techniques out there, getting traffic is highly doable.
But for now, let's talk about one technique – article marketing.
Now you've probably heard people say that article marketing is dead. Well, let me tell you straight – it's not dead.
I have no doubt this method still works especially if used correctly. That said, how do you make article marketing work for you?
 1. Write quality content
This should go without saying. Remember that you're marketing your content here.
So if you want to get people's attention and start generating more traffic, then you need to learn how to write quality content.
It's the first step to article marketing.
2. Submit to article directories
After writing your article, it's time to submit them to article directories like EzineArticles or upload them to Hubpages.com. You can get the most amount of traffic through these sites, especially Ezine since human editors approve the articles you submit.
What's more, Google rank these sites higher in SERP so you are guaranteed traffic most of the time.
3. Do some keyword research
Just like writing content for your MLM blog, keyword research is also important in article marketing. Don't just write articles for the sake of writing and getting promotion.
Do some keyword research. It will make your article marketing efforts more effective.
Remember that you need to find and use keywords that has low competition yet highly relevant to your niche.
4. Incorporate social media marketing into the mix
You may not know it but social media plays a vital role in article marketing. Why? This is because social media is the perfect platform to promote your articles.
Once your article goes live in Ezine or Hubpages, you can now share the link on your social media accounts. Remember that there's a lot of traffic to be had in Facebook, Twitter, Google+ etc. etc.
Tap into these sources to ensure that you're getting the maximum potential in article marketing for your MLM blog.
5. Write and submit. Write and submit. Write and submit.
No, you're not seeing triple. If you want to get the most out of your article marketing efforts for your MLM blog, you need to stay consistent.
This means that you need to continuously write and submit to article directories. Keep in mind that traffic generation is not a one time thing. You need to do it over and over again to achieve lasting results.
So what are you waiting for? Go started on your article marketing strategy.
But before that, let me teach you more MLM traffic generation techniques. Just click here now!