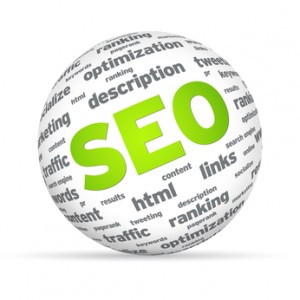 It's not easy to get your MLM blog to appear in Google's search results pages, let alone make it rank higher.
You need to optimize your posts to ensure that you get a spot.
You need to learn a couple online marketing techniques like SEO, social media marketing, e-mail marketing and the like.
But for now, let's focus on On-page optimization.
1. Avoid Keyword Stuffing
If you want Google to take notice of your MLM blog, you need to avoid keyword stuffing at all cost. It's a big no-no in SEO and most bloggers know this.
It can seriously hurt your blog's Google ranking. Instead of putting keywords in almost every sentence, settle for 3-4 mentions throughout the body of your posts.
2. Conduct Keyword Research
Don't just use keywords haphazardly. Conduct your research. It will help you get the upper hand in the search engine results page and help you increase your blog's ranking.
By using Google Keyword tool, you can opt to target niche keywords with low competition. Remember that you want to position your blog to a better ranking, not compete with sites that are already on the top spot.
3. Update your Content on a Regular Basis
Google loves fresh content. In fact, it encourages bloggers to constantly update their blogs with new content.
If you constantly update your MLM blog, Google will detect these updates and will likely to push your ranking higher. Otherwise, if your blog remains idle for weeks on end, your ranking will be pushed to the bottom spot.
Now you don't want that to happen. So remember, "content is king."
4. Keep the Keyword in the URL
You may not know this but keeping the keyword in the URL will give you higher chances of getting a high Google ranking.
This is especially true if you conducted your keyword research and targeted niche keywords with low competition. It should be noted, though, that just like the body of your post, you can't do keyword stuffing in your URL.
Keep your URL short, simple, and devoid of any hyphen.
5. Make Use of SEO Plugins
As much as on-page optimization is concerned, you will need the help of SEO plugins. Plugins like All-in-One SEO and WordPress SEO by Yoast will make keyword and on-page optimization a lot easier.
All you have to do is fill the intended boxes with keywords and there you have it, your post is already optimized.
Would you like to learn more SEO tips for MLM? Then click this link now to learn more!