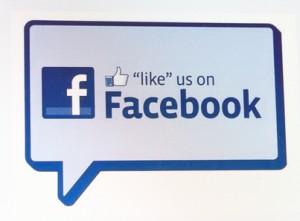 Social networking sites have grown in popularity over the years.
More and more platforms are made available for the public to engage in social interaction through the cyberspace.
Facebook is one of the most popular websites which dominate the social networking scene. Millions and millions of people have created Facebook accounts to interact with the people who matter in their life and meet new ones as well.
Not only does Facebook give you the power to connect with lots of people, it also lets you create a page for your various interests.
There are vast multitudes of Facebook pages which cater to the various interests of people around the world. Luckily for you, you can use Facebook to launch a marketing campaign to give your business a boost.
There are plenty of ways for you to use Facebook in your traffic generation campaign. You can create a personal account and find people who might be interested to join your business. You can create your own page to reach an even greater audience.
There are also ads and other paid services you can avail of. But really, should you pay for ads on Facebook?
Facebook ads are basically shown to people who are more or less interested in the content of the ad. This is based on the pages they've liked as well as site visits while Facebook is open on another tab. This makes the ads worth the payment since everyone who'll see your ads have great chances of reaching prospective leads and drive them towards your site.
This only makes every penny you spend so worth it.
The popular social networking site also offers you the chance to pay up and let your posts reach more people. Not too many will initially see your posts and promoting them will help you reach more people and increase the chances of them visiting your site.
You can even customize your post promotions and identify specific age brackets, location, and other factors. This tailors the ads for a targeted audience to bring you results that matter.
There are many other paid services on Facebook that you can try to boost your online presence and generate traffic to your site. But should you pay up and shell out some cash? The answer is quite obvious.
You'll surely be spending some cash but the results be so rewarding that you'll soon forget about the cost. Facebook ads are a great way to reach out to prospective leads and boost your site visits. When you give Facebook ads a try then you'll soon be seeing and experiencing all the benefits of the marketing campaign.
Don't get left behind and join in on all the fun and benefits brought by Facebook ads. Don't get behind. Click here to learn more now!