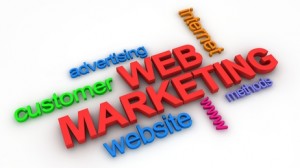 Social Media Marketing
A powerful marketing strategy, social media marketing is a commonly used method among internet marketers and networker marketers alike.
From social networking sites, to social bookmarking sites, to forums, to video marketing communities – social media provides an unlimited lead generation pool that you can tap into and use for your own advantage.
With the help of social media, you can publish updates, build links, post images and videos, as well as share valued content to capture the attention of your potential leads. In addition to generating leads, social media is also a good platform for you to build a prominent online presence.
E-mail Marketing
Social media may already be ruling the internet marketing world but e-mail marketing remains a highly powerful marketing tool, especially when it comes to targeting traffic. And that "subscribe" button lurking on your website is more important than you think. Why?
It allows you to directly introduce new products to your qualified leads
It provides a good way for you to inform your subscribers of new updates, offers, or freebies
It helps you to communicate directly to your potential customers and build relationship with them over time (asking for their feedback, creating a poll, etc.)
It's a good way to keep their interests (newsletters, free courses, webinars, etc.)
Of course, the success of your e-mail marketing efforts depends on how you implement the method. You may have a good auto-responder tool and you may have built a long list of subscribers. But it doesn't end there.
You have to keep their interests wrapped under your fingers and get them to take action. Otherwise, your hard work will be put to waste and you'll see your subscriber list getting shorter by the day.
Content Marketing
You've probably read this line a hundred times all over the internet: "Content is king." And sure it is.
While a bad content will most likely drive visitors away, a well-written and persuasive content will attract the right leads into your business.
So what makes a good content?
It relays the right information
It provides valuable tips and strategies
It entices readers and compels them to take action
It drives a lot of traffic and elicits positive feedback
Now, the key to writing good content is keeping your readers in mind. Always remember that you are writing for them, not for yourself.
Want to learn more MLM tips? Click here now!