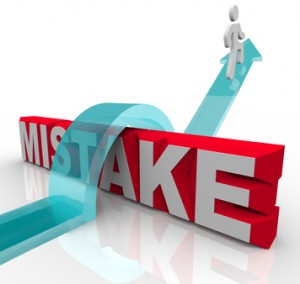 1. No mailing list
Ever heard of an MLM site without a mailing list? A site without an opt-in list is simply throwing the money down the drain.
If you want to get leads, you will need people to market to. And that's what a mailing list is for.
Your list will be your gold mine. You won't just benefit from it instantly; it will do your business good for the long run.
2. Spamming
Everybody hates a spam. Spamming your followers' Facebook newsfeed will lead them to un-liking your page while sending spam e-mails to your subscribers will cost your e-mails to be placed on the spam folder – unread and ignored.
3. Not using viral marketing
You need to make the word out for your MLM business. And you need to make it viral. If you're not using the method of attraction marketing, then you're definitely lagging behind. Make use of freebies: free reports, free ebooks, free webinars – anything that would make your business go viral.
4. Not using self-hosted MLM blog
Let's get this thing straight. You absolutely cannot run an MLM blog using a free hosting site. You can't. While free blog site is totally inexpensive (since it's free), it's more of a disadvantage than an advantage. Why?
This is because a free blogging site is never intended for marketing or business. A free site can shut you down any minute with all your hard work gone in an instant. Don't make the same mistakes others did. Get yourself a hosted domain.
5. Ignoring your competitors
Not knowing who your competitors are and not keeping an eye on them is not good for your business. Doing otherwise will help you learn insights from them which, in turn, you can use to your advantage.
Get to know their strengths and weaknesses. It will help you formulate the marketing strategy that will put you ahead of the competition.
6. Not keeping up with the times
Times are changing and so are MLM lead generation methods and techniques. We may be at the era of internet marketing but it doesn't mean that the methods being used are still the same. If you want to find success in doing the business, you need to keep up with the changes.
Know what's hot and what's not.
7. Disregarding social media
Millions of people all over the world use the social media platform, particularly the social networking sites – with Facebook, Twitter and LinkedIn lording over them.
If you are not taking advantage of these sites, you are clearly missing out. Building a social media presence will not only help you generate leads, it will also help you in branding your MLM business.
Want to learn more  MLM tips and tricks? Click here now!