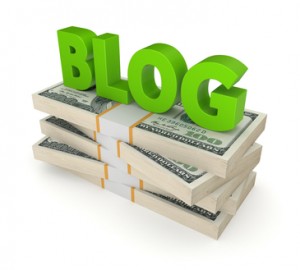 Bloggers, especially MLM leaders who take their business to the internet, are raving over the different platforms available online.
Blogging is one of the greatest tools in the online world after all.
Blogs are quite versatile and can be used simply as an online diary or even as a handy marketing tool, especially for MLM business.
As such, almost everyone has created a blog to serve their purpose.
However, you've got two options: free hosting and paid hosting. With the cost you've got to spend on paid hosting, you might be wondering if it's worth it. Well, here are some important things you should know about paid MLM blogging.
1. You get full ownership of your MLM blog
One of the perks of paid blogging is you get to own your blog.
You're self-hosted so you don't have to worry or fear of getting your blog removed because you violated some rules and policies.
In free blogging, blogging platforms don't allow bloggers to use their blogs for business and commercial purposes. So you have every reason to get a paid blog for your MLM business.
2. Paid blogging gives you access to better design.
You get the most out of the fees you pay for paid hosting.
You'll easily notice that you get access to better design templates that give your blog the look that stands out from free hosting blogs.
You can customize and personalize your blog to your heart's content and end up with the design you desire.
3. You can put the right plugins you need to enhance the performance of your MLM blog
Want to put a SEO plugin to enhance the search engine ranking of your blog?
Or you want to get a responsive premium theme and tweak the HTML of your blog? If your blog is paid, then no problem.
You can put as much as plugins or as little as you like since the blog is yours.
4. Domain names are up to you.
Free hosting blogs set a standard domain for every blog created in the platform.
Customizing your domain name isn't something you can do in a free blog, but paid blogging lets you choose the website and domain name you think will give your MLM blog better traffic.
5. Offers you statistics and analysis programs.
Most paid blogging plans come with programs to help you monitor the number of visits to your blog and other relevant information.
With this, you get a better idea on your blogging campaign and will help you take whatever action is necessary to improve.
All in all, paid blogging is absolutely worth every penny you'll be paying. You get an edge over free blogs with the many features that make paid blogging a lot better than its free counterpart.
So what are you waiting for? Get a paid blogging platform for your MLM blog now. And learn important MLM tips here!