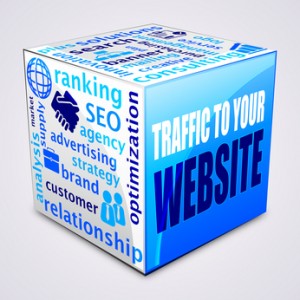 For their marketing needs, MLM owners often turn to the internet for solutions.
Online marketing gives networkers plenty of ways to offer their products and services, while also serving as an effective means of prospecting leads.
And with the vast reach of the internet and its cost-effectiveness, even you would surely want to market online.
Going back to reality, however, reveals that not all of these online marketing efforts prove to be fruitful. Websites in particular are most prone to this unwanted doom for one or two of many reasons.
Be it a result of poor content creation or just a lack of market, it all comes down to one general problem: the lackluster presence or absolute absence of traffic.
Traffic plays an important role in keeping your MLM site up and running, and bringing in all the wonderful results you need for your business.
Sadly, it isn't that easy to generate necessary traffic. Any network marketer would have to put some elbow grease into it if he wants to see the results he desires. It's a good thing that there are some good techniques to boost traffic generation.
If you're looking for a quick way to see more and more page visitors then paying for ads and things like these is certainly an option. However, there remains to be a handful more of ways to generate traffic without shelling out a single penny.
So should you pay or not?
Paid Traffic
We can classify traffic as paid traffic if the network marketer has spent some cash on advertisements and similar efforts to increase the site's traffic.
While this greatly enhances the chances of your MLM site getting found by prospective leads considering that you'll have ads posted where they matter, paid traffic does not assure anyone that everyone who'll be seeing and clicking on your ads are actually interested in your business.
Some web surfers click on ads simply to satiate their curiosity, costing you some substantial amount of money. In spite of this minor flaw, paid traffic still is a promising way for you to give your traffic generation campaign a little boost .
Organic Traffic
Organic traffic can be generated when you turn to the methods of search engine optimization, online reputation management, keyword research and similar efforts.
These methods are proven to be beneficial to any traffic generation campaign and the great upside is that you don't have to spend a single penny on these.
You just need to have the patience to do loads of work to put these into action. Other than that, you're good to go in your organic traffic generation.
Every single penny you spend in your traffic generation campaign is totally worth it, considering you'll be reaping some fabulous rewards not long after.
More so, your efforts will surely be more than paid off. So tarry no longer and decide whether you will focus on generating paid or organic traffic.
Want to learn more MLM tips? Click here now!