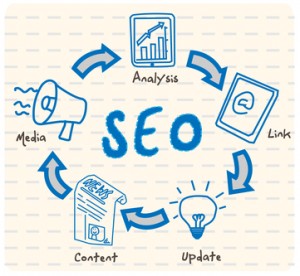 Search engine optimization is not an easy job.
But fortunately for MLM bloggers like you, there are SEO tools and plugins available that can help your blog get found in search engines like Google and Yahoo.
While some are especially made for inexperienced bloggers, others require advanced skills and settings. What's more, they can either be downloaded free or bought as premium versions.
Either way, they can help your MLM blog rank higher.
That said, here are some of the best SEO tools and plugins for you.
WordPress SEO by Yoast
WordPress SEO by Yoast is a must-have SEO plugin for WordPress.
With high satisfaction ratings from users, this plugin is quite easy to use, perfect even for beginners.
Not only does it help you optimize your content, it also has a focus keyword option that allows you to optimize your keywords as well.
All in One SEO Pack
Like WordPress SEO by Yoast, All in One SEO plugin is also a good tool for beginners. But unlike the former, the tool is a lot easier to use.
It just requires the title, meta description and, instead of a single focus keyword, you can put as much keywords as you want.
SEO Friendly Images
So you think the content of your MLM blog is the only thing you can optimize? Think again.
You can also use images to drive more traffic to your blog. And what better way to do than to optimize it with SEO Friendly Images?
Another newbie-friendly, this plugin automatically adds alt and title attributes to your images with little to no tweaking.
Google Adwords Keyword Tool
If you're a Google account user, this tool is free for you. This SEO tool is best installed before publishing any post for your MLM blog.
Use this keyword tool by searching for keywords and seeing what language your target audience uses to search. What's more, it will also help you get ideas for new keywords and keyword phrases you can use for content purposes.
Also, it will allow you to see how high the competition is for the keyword you use.
Analytics SEO
A powerful SEO tool, Analytics SEO is designed for professional web masters. Want to check the analytics of your multiple MLM blogs?
Use this tool to get reports, keyword ranking data, daily auditing, and automated link prospects.
These are just some of the SEO tools and plugins you can use for your MLM blog. Be sure to install them to improve the search engine rankings of your blog and get found by your target audience.
Remember, more audience means more leads.
So let's get started. Click this link to kickstart your MLM business.