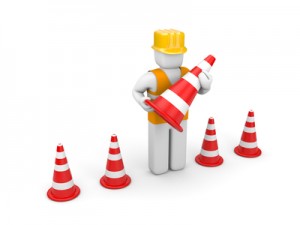 Ever heard of an opportunity to earn significant amounts of money without having to be in a regular nine-to-five job?
Add to that some great bonuses simply by recruiting more people into the business and even getting commission from their sales.
If you've put together this picture then I'm sure you can't think of anything… anything else other than MLM, of course!
With the interest in MLM getting so much huger over time, loads and loads of network marketers are hunting for easier yet more effective ways to expand their network.
True enough, everyone's been on the internet recently with hopes of succeeding in the ever-competitive industry.  Starting your own site or blog sure is great for you and your business but all your efforts will simply be put to waste without traffic.
Traffic. This word may sound irrelevant to online marketing newbies but everyone else who's had their fair share of experience online knows that this is the "make-or-break" aspect of any online marketing campaign. The traffic your page generates will serve as its bloodline, as well as your MLM business's.
Without traffic, you should consider shutting your site down; with traffic, you'll soon see how enriching online marketing is and how profitable network marketing is.
There's practically a huge, diverse crowd out there to whom you can direct your content. For this reason, you've got to be a little specific. You wouldn't want to attract people who actually don't want to be part of your business after all, would you?
You only need those who are prospective leads and have a high likeliness to purchase your products and even be welcome additions to your downlines. For all these, you need targeted traffic.
Targeted traffic can be achieved when you select a particular audience for your content and business. You can do this by doing a little research and identifying the keywords which leads search for.
This will provide you the assurance that whoever will be visiting your page isn't just some lost netizen. With this, you'll be able to get a much clearer picture of the traffic you're generating.
Invest generous portions of your time in doing keyword research and every other MLM traffic generation techniques you can get your hands on.
Traffic is your MLM online campaign's bread and butter. Your efforts could very well be drops of water in the ocean if you don't even generate significant traffic.
Now that you've got a little clue on what traffic is and other must-knows, you must then give attention to generating traffic for your online marketing campaign for MLM to flourish.
Read more about traffic and the different ways to generate this much-coveted object. Now don't forget to click this link to learn more!