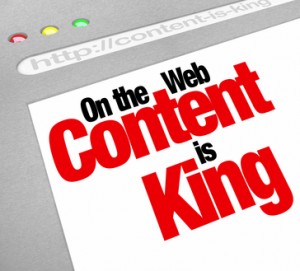 MLM does not show any sign of declining in popularity now and even in the years to come.
Even more and more people are joining network marketing companies to try their luck at a business opportunity so great you'll be crazy not to grab it.
With commissions paid for your sales and even for the sales of your downlines, plus several other bonuses, MLM's the business to be in.
And because there are just so many people who are into network marketing, there can be something of a stiff competition. What you've got to do is try several ways to get an edge over your competitors.
Traditional marketing has its perks but online marketing is the go-to if you wish to have better results.
What is more, online marketing offers you several different options which will surely help you stand out.
Article marketing is one of the many ways through which you can market online and many network marketers can attest to the fact that is one of the most dependable and accessible ways to boost your MLM business.
Though it might all seem like a piece of cake, article marketing poses some challenges on any newbie marketer. For you to be able to free your articles from such problems, it's best for you to incorporate these simple traits into them.
1. Relevant
It might be really tempting to write an article on some random topic which has caught your interest while you were looking things up online.
But your articles must be relevant to your niche and must therefore be about your business and the immediate sets of topics which are related to it.
Your topics have to stay MLM-relevant for you to be able to maintain your readership and not confuse them with random and irrelevant articles.
2. Trendy 
And while relevance is of great importance to your articles, you still have to keep pace with the trends in the industry.
There are company news and even product innovations which you have to keep your eye on.
These are commonly the things your target market would like to read in your blog and you've got to satiate this hunger for trendy information in order for you to remain as their dependable MLM resource.
3. Concise 
Not everyone's got the luxury of time to read lengthy passages, or even the patience to do that. Everyone is simply always in a hurry and you've got to be quick and direct so that they're still on the hook until you get to the good and important parts of your article.
Article writing for MLM can be a little challenging especially for beginners but with some practice, you'll easily be to write thought-provoking articles effortlessly. So click here to learn more!