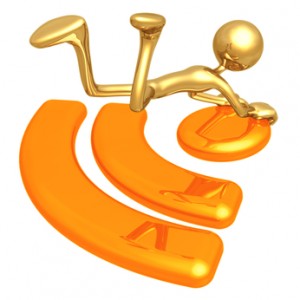 Boosting your MLM blog or site traffic is a key concept in bringing in more earning opportunities for your MLM business.
When you direct a heavy traffic towards your site, more and more people will be reached by your network marketing campaign which greatly improves the chances of having more prospects to sell your products to or recruit as downlines.
Retailing can really give you handsome amounts of commission and building your own downline organization will surely rake in more profit for you even if you don't do that much.
For all these reasons and more, traffic generation is a must for every MLM business who wants to become successful in the industry.
There are basically lots of ways for you to increase your traffic and one of the most effective is content syndication. This technique works on having your content posted on other blogs and sites through virtue of friendship or favors to be returned. When your content is posted in several platforms then it increases in relevance and will turn up at higher rankings in search engines, ultimately driving more traffic to your MLM site.
However there are still some mistakes you should keep away from if you want to really experience the benefits of content syndication.
Don't over-syndicate your MLM content.
It might be tempting to have your content posted in every other site somehow related tours but this won't do you much good. Though there'll certainly be links leading back to your MLM blog, chances are most people won't take the trouble of visiting your site.
If you post everything everywhere then fewer and fewer people will be driven to visit your actual site for all your other content.
Search engine robots can also misidentify your content as spam and remove you from search engine result pages.
You can syndicate all of everyone else's content on your MLM site… NOT.
Most page owners will also ask you to syndicate their content after they have done so for yours in order to have a mutual benefit from it but some may not be appropriate for your blog. Content which seems to be a little too far off from your content won't fir being posted in your site.
Be selective to some extent and syndicate others' content which you judge to be relevant to your content. This will help retain the essence of your blog despite of the syndicated content.
Content syndication can be a good thing for you MLM traffic generation campaign but there are still some common blunders that you have to avoid for you not to fail in it. Everything has its limitations and so does content syndication.
Though it can be quite advantageous for your site, try to still minimize or put this under control as much as possible. Learn more valuable tips here!