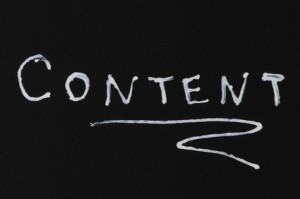 MLM business owners know that the key to success doesn't just lie on traditional marketing.
If you want to reach the top, you need to find ways to expand your market and reach to a much wider audience.
And what better way to do it than to take your MLM business to the World Wide Web.
Since a marketing campaign is necessary for any business to flourish, an online marketing is probably the best way to do this effectively.
Equipped with a website, all you'll need is proper content marketing and you're all set for success. But what makes a content marketing campaign successful? Here are some tips that just might prove to be helpful.
1. Offer quality content.
Content marketing isn't just about producing lots of content, but giving your audience quality content that will answer their needs.
Mass producing content for the sake of having them will reflect poorly on your website. Search engines will dismiss your website as rubbish and you'll find it dwindling in the search engine results pages.
You wouldn't want that, would you?
2. Have variety.
You can make different types of content that will help you get people's attention better.  Admittedly, article marketing is the easiest and you can work on optimization.
Videos also prove to be effective elements of your MLM content marketing. While articles are certainly much easier to work on, videos appeal more to the audience and help a lot on your credibility.
3. Try content syndication.
Content syndication requires the help of other websites in promoting your website's content.
This is an absolute win-win situation as the relevance of their MLM website is increased while you obviously see more page visits.
Content syndication can be achieved through friendly relations with other website owners and even through your use of different online platforms.
4. Images and Infographics
Putting images and infographics in your content is a great way to make your content marketing efforts more effective. This is the kind of content that is much easier to share.
What's more, people are more drawn to content that contains images and infographics.
Content marketing undeniably helps put your website on the top if you manage to tap into its potential.
It's an absolute need for every MLM website owner who wants to improve their website. What are you waiting for? Work on your content marketing and see amazing results for your MLM business.
To further help you in growing your MLM business, click here now!