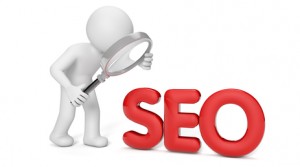 A blog is truly a great platform for you to express your thoughts while reaching out and connecting with the world around you.
You have the liberty to post whatever thoughts are in your mind and share them to the rest of the world.
What's better is that you could even use your blog to market your very own network marketing business.
MLM businesses are simply surfacing here and there, what with the great opportunities that do not fail to capture the fancy of those who want to earn money through several easy ways without doing a lot of work.
Indeed, earning profit from individual sales and even from the sales of your downline organization is more than anyone could ever ask for.
More and more people become part of the network marketing industry because of this and you can only stand out from the crowd if you use something as innovative as a blog in your MLM campaign.
However, a blog on itself won't just make the cut. You've got to put some elbow grease into it before you actually see some results. Search engine optimization is one of the many things you can do to further improve your MLM blog. It works so simply that even a newbie like you would totally understand.
You just better steer clear of these SEO mistakes that could totally ruin your MLM campaign.
Stuffing too many keywords in an article.
Of course, SEO depends to some extent on the articles or any relevant content that you will be posting on your blog. Proper keyword research plays a very important role in this endeavor.
Once you know about the keywords that are likely to attract traffic to your MLM blog, you can proceed adding these to the content you produce, particularly articles.
However, don't overdo it that much or search engines would think of your content as spam and would not direct searchers to your blog.
Overlooking content syndication and the like.
You can never survive in your SEO campaign without having to need some outside help. Content syndication allows your content to reach more people and generate more traffic by postings on other blogs and sites which are willing to syndicate your content.
It's totally a win-win situation: you get to have your content publicized more while they get to have quality content on their sites. This will certainly help you in your search engine optimization plans and will gear you toward a heavier traffic for your blog.
SEO is truly a boon of bounty that you should take advantage of if you wish to become successful with your MLM campaign.
Just stay away from these common mistakes and many others and you'll be good to go. Learn more in properly using SEO here!