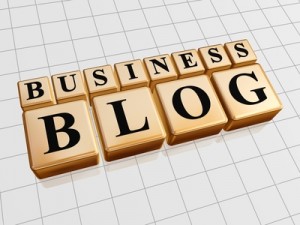 Whatever your niche is in MLM, you need to blog.
You need to have a business blog, to be exact.
A business blog is both an essential tool and platform for your network marketing business.
Aside from it will help you grow your business and generate numerous leads, there are a few good reasons why you need to have one.
It allows you to become an expert and build reputation.
Expertise and credibility are two things you need in MLM. And that's what a business blog can provide you.
Having one in place will give you the opportunity to establish your expertise as an MLM leader and build your reputation as well. Through your business blog, you'll be able to share your knowledge about the industry and impart them to an audience yearning to learn.
You'll be able to position yourself as the "to-go" person for all things network marketing.
It gives you a more personal connection with your prospective leads.
Nowadays, people are looking for personal connection with a business before they join. And this is what a business blog will do for you. It will give you a chance to connect with your prospective leads on a more personal level.
You can use your MLM blog as a platform to interact with your prospects – from starting healthy discussion with them, to answering their questions, to getting their feedback and suggestions on your business.
So make sure that you're not ignoring your audience. Always pay attention to the comments section.
You can take advantage of the search engines
Having a business blog means you can optimize it for the search engines like Google and Yahoo. In turn, it will generate lots of traffic to your blog, increasing its visibility and attracting more leads for your MLM business.
Of course, the success of the blog's SEO depends on your effort. So make sure that you're optimizing it properly.
This means you need to learn keyword research, meta tags, etc. Most importantly, you need to keep your MLM blog's content fresh and updated.
It gives you the venue to showcase your products or services
Through your MLM blog, you'll be able to show your company's product or services. This will allow you to make not only repeat sales from your existing customers offline but also from people who just found your blog by accident.
If you push your luck, you can also get these new people to sign up with your business and get them to join your downline organization.
Now that you know the reasons why having an MLM blog is highly beneficial, go ahead and create one for yourself.
But before that, let me teach your more MLM traffic generation tips. Click here now!