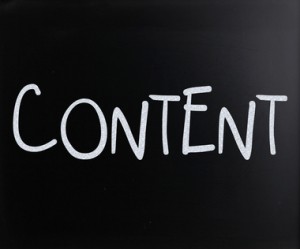 You've written quality content and you've been promoting it everywhere.
But to no avail. Your content marketing efforts are failing and you know it.
Why is that? What have you been doing that's keeping you from succeeding?
1. No content marketing strategy
You may not know it but you need to come up with a content marketing strategy to boost your MLM blog. You can't just start with your content marketing efforts without a strategy in place.
It's exactly one of the reasons why you're failing. So before you jump into the bandwagon, make sure that you're ready.
2. Not knowing your audience
If you don't know who your audience is, how are you supposed to write the content they want to read? Remember that it's not about you. It's about your audience and the content they need.
Furthermore, you need to understand your audience – the type of content they prefer to read and what their sharing preference is.
Knowing them can make or break your content marketing efforts for your MLM blog.
3. Copying other content ideas
One of the most intolerable content marketing mistakes you can make is to copy other content marketers' ideas. What you need to do is research to see if the ideas you've come up with have already been done before.
Failing to do so will result to you losing your credibility or worse, coming off as a fraud.
To avoid that blunder, make sure that your content concept hasn't been done before. Always go for quality, original, and engaging content ideas. Or, tweak the idea into an original one.
4. Not compelling enough
If your title and content aren't compelling enough, then there's no need to wonder why your MLM content marketing strategy is failing.
The only way you can get your target audience's attention is to make your content compelling or, at the very least, engaging.
Hold their attention by creating the content that will appeal to them the most.
5. Problems with promotion
You've got the content covered. It's compelling and engaging enough. Only problem is you seem to be lacking in the promotion department.
Keep in mind that promotion is just as essential to content creation. What good is your content, if there's no one to read it?
These are just some of the mistakes a lot of content marketers for MLM have been doing. The question is: are you one of them?
If you are, then it's time you change your tactics and avoid committing these mistakes.
Don't worry. I'll teach you how.