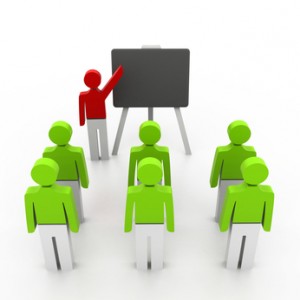 As a newbie, it is always best that you know what you're getting yourself into.
It's important that you know what you need to do before starting something.
The same goes with MLM. You need to learn basic tips to not only familiarize yourself in the industry, but to also ensure success in the long run.
So to make sure that you're on the right path, here are a few tips to help you get started:
1. Start off with a list of S-M-A-R-T goals
Most network marketers who started the business always start with one thing: recruiting people into their organization. Which is not ideal.
If you want to get started on the right direction, start off by creating list of goals that you want to achieve – be it a short-term or long-term goal. Then read your goals as often as needed or just about any time you need and inspiration and motivation to keep going.
Just remember, they have to be:
S-pecific
M-easurable
A-ttainable
R-ealistic
T-imely
2. Set a schedule and follow it religiously
Setting a schedule will allow you to work on your business seamlessly. Besides, how are you supposed to get started without a schedule to follow?
With a strict schedule, you'll be able to utilize your time wisely since you already know how you are going to spend the day.
What's more, having a schedule allows you to focus on your MLM business, in turn, letting you achieve the goals you've set for yourself.
3. Get into training
As a newbie, it's important that you learn everything there is to know in MLM before you start building that downline organization or selling products to your prospects.
Remember that the industry is filled with competitive veterans and network marketers like you. You don't want to get left behind just because you have little knowledge about the business.
So if you want to turn from an MLM newbie to a successful MLM leader, you need to get yourself into training. Master every strategy and techniques that you can learn.
You can either get a mentor, attend training activities and seminar, or read self-help books. Or do all of them.
4. Maintain a positive attitude
The truth is success doesn't come easy, especially in MLM. This means that you will encounter failures, losses and disappointments along the way.
While you can't avoid them, you can change your mindset in dealing with these obstacles. Maintain a positive attitude by accepting that these are all but a part of the MLM process.
Doing so will help you deal with these obstacles and setbacks and allow you to become a better network marketer.
Now that you know the four easy tips, it's time to get started. Cheers to your success!
Want to learn more MLM tips? Click this link now!