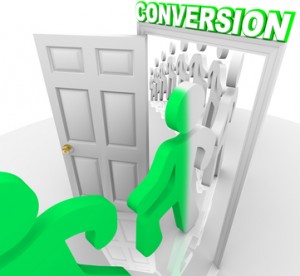 Drawing in prospects toy our MLM business is the greatest responsibility of any network marketer who wishes to earn so much more.
Indeed, commissions from your individual sales can be quite a good amount when accumulated over time but bonuses and commissions gained from prospects are more profitable.
Though you can succeed to some extent with just retailing by yourself, having your own downlines makes everything so much easier for you.
However, prospects aren't that easy to come across and actually recruit into the business. It takes a lot of convincing before a person goes and joins a business. And this brand of convincing takes more than just sweet words and what-not.
Prospects are very particular before venturing into a business so yours have got to have the things which often attract them into joining one. Here are four of the common turn-ons for MLM prospects.
1. Testimonials.
Nothing attracts prospects more than testimonials from satisfied customers and downline members. This just tells them that an opportunity to be part of your MLM business is really one that shouldn't be passed off so easily.
Text testimonials accompanied by a photo or two can be quite reassuring but a video testimonial will be much more compelling and convincing for your prospects. Take the time to scout for possible testimonials that will help bring more prospects to you.
2. Lush compensation plans.
They say money makes the world go round and so prospects are likely to look for MLM businesses which can give them the most income. Everyone would look for this since the goal would be to earn money to sustain their needs.
Though you can't just tweak your compensation plans and give away just about everything you can, you can present your compensation plan in an appealing way and make everything sound so much better. More so, it is a must to highlight your business' compensation plans to catch everyone's attention.
3. Room for development.
People don't just want to earn money, they also want to progress and become better people. You can easily satisfy this need by showing that they can develop and improve themselves by becoming part of your business.
4. Great leadership.
Prospects won't join a business with a failing leadership. Great leadership is something of a great focus for prospects since the leader will serve as their guide as they go on with their network marketing journey. After all, nobody wants to be into the battlefield by an unarmed an inexperienced general.
Attracting prospects is no easy undertaking but once your business has all the right touches then you can expect to see a heavy influx of eager prospects desperate to be part of your network marketing business.
Click here to learn more now!