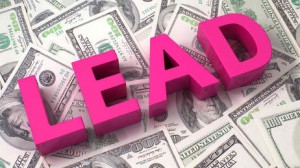 Leads are very important to your MLM business and I can't stress that well enough.
Without leads, it will be hard, if not impossible, for your network marketing business to thrive.
In fact, your MLM business will probably end up in the gutter.
That said, how do you generate leads? What's the best way to do it and how can you find qualified leads for your business?
Lucky for you, you don't have to worry your pretty little head about it. Here are some tips to help you get started.
1. Have a lead generation plan in place
How do you plan to generate the amount of leads you've always wanted? How do you expect to achieve it? See before you take the plunge into the cutthroat world of MLM, you need to have a plan of action first.
Set goals along with your marketing plan and stick to them. Remember that staying focused and consistent is key.
2. Launch a business website for your MLM business
Nothing beats lead generation than incorporating internet marketing into your marketing techniques. Also, you'll need a platform to promote your MLM business as well as position yourself in the industry.
Just make sure to build a self-hosted business website and steer clear from free blogging platforms. Otherwise, risk getting your blog taken down.
3. Write quality blog posts
You don't want your business website to be put to waste. Which means that you need to write quality blog posts to keep it updated and fresh for the search engines to index.
Of course, I don't need to remind you that your content needs to be relevant and something that your audience are looking for. What's more, it needs to provide knowledge and value to your readers.
4. Create a landing page
A separate page on your MLM blog, landing page will help you generate leads and build a list for your e-mail marketing efforts.
To make the page effective, write compelling content and the features of the products or services you offer, as well as the benefits of joining your MLM company. You can also offer freebies like reports, ebooks, or mini-course to increase marketability.
5. Learn how to use article directories
Using article directories like EzineArticles, Squidoo, and HubPages will help you target the right leads and generate the amount you need.
Not only that, article directories will also help you gain more visibility and, in turn, allow you to position yourself as a to-go leader in the industry.
Now that you learned another useful MLM lead generation techniques, it's time to step up the game. Click this link to learn more!