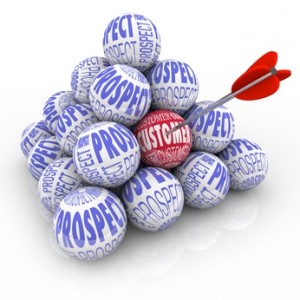 How do you fare with network marketing?
Do you "fish" for your prospects using the right "fishing net?"
Or do you "hunt" them down like a prey?
Ever wonder why they seem to avoid you like a plague and run away from your offer no matter how irresistible it is?
If that's the case, then perhaps you need to think back on your methods. You might be rubbing them the wrong way. You're probably imposing your MLM business down your prospects' throats instead of compelling them to join you.
Now, won't it be nice to turn the table and become the hunted instead?
By using the right bait and with the help of attraction marketing, you'll see potential customers lining up just to do business with you.
Become A Mentor
This is very crucial in network marketing. The most effective way to attract prospects is to package yourself as a mentor and an authority figure in the industry.
Remember that people tend to put their confidence to a respected and trusted model; someone who can provide priceless information.
Here's how:
Take advantage of the social media! Increase your personal value by helping others get what they want and by making it known to the world.
Creating a Facebook business page where you can showcase your skills and offer reliable MLM business strategies is one way to do it.
Identify Your Niche
So you've presented yourself as a mentor. Then, what? Your efforts will not be truly successful unless you have a market to coach.
Ask yourself "What type of market does my product caters to?"
The objective is to attract the people who are already interested in what you have to offer; not the ones who have no idea on what your MLM business is all about.
What's next?
Find out the needs of your market. What are they struggling with? What are their problems and concern? How can you help them? These are the questions that you need to provide answers for.
Only then will you be able to proceed with the next step.
Provide Pertinent Solutions
Now is the time to prove your consistency. Why should people believe what you have to say?
Can you really live up to their expectations?
Here's how:
Move ahead and provide them with pertinent solutions. Share valuable knowledge, recommend them to your prospects, and provide support when needed.
Plant a seed of trust in them and let it develop over time.
Make an irresistible offer
So how do you make an offer impossible to resist? You can share valuable information for free, alright. But what about the products and services that you offer? You can't give them all for free.
Otherwise, you'll see yourself getting out of business.
What's next?
What you have to do is provide little to no risk solution. If you have utmost confidence in the products that you offer—which is actually a requirement—give people a money-back guarantee or year-long warranty; whatever works for the business.
Remember, prospects are always skeptic about network marketing.
Prove them wrong and follow these steps.
Want to learn more?
Click here and I'll teach you how!