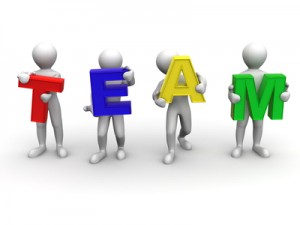 If there's an important thing you need to know about creating a solid and effective MLM network is that it doesn't happen overnight.
It takes time. A couple of months maybe. A year even.
Network marketing is a number's game, yes. But it doesn't mean that you have to rush building your organization. It's not easy, I know.
That's why I'm giving you these useful tips to help you jump-start your MLM career.
1. Become a captain of your own "ship"
A ship without a captain is a ship that's bound to sink. But it doesn't need just any other captain. It needs a skilled captain who has a map, a compass, and a definitive destination in mind.
Train yourself to become a captain of a ship whose aim is to get to their destination despite the storms they encounter along the way.
As a network marketer, that should be your goal; to become a captain, and not a mere sailor.
You need to equip yourself with the right tools in order to become the captain of a solid and effective MLM network.
2. Sponsor qualified leads
Don't be like other network marketers who waste their time and effort recruiting unqualified members into their team. Your aim is to sponsor only qualified leads.
A network without qualified leads is useless. Keep that in mind.
Remember that you're looking to build a team of passionate and ambitious potential leaders, not a line-up of people who's not even remotely interested in doing the business.
To prevent doing that mistake, be careful in choosing the people you recruit. Filter them before you offer that sign up form.
3. Communicate with your mentors
Your uplines have been doing the business longer than you. Learn how to communicate to them regularly to gain a couple of tips and tricks that will help you succeed.
Not only will they help you gain more insight about MLM, they can make you feel inspired and motivated as you grow your organization.
What's more, these people will help you understand the industry better: how it works and what's the best approach that works for it.
4. Train your dowlines to become leaders of their own organization
The thing is your dowlines will be someone else's leader and mentor in the future. They won't be just your team member for long.
So make sure to train them and teach them how to do the business the way your mentor did to you.
Not only is it going to be beneficial to their future organization, to yours as well.
Now that you know how to create a solid and effective MLM network, it's time to join a suitable MLM company. But before you do that, click here now to make sure that you made the perfect choice.