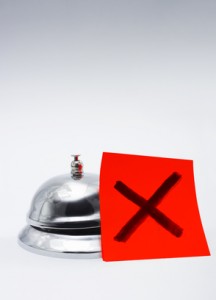 Starting your own MLM business is absolutely a piece of cake. What's difficult is working to manage, maintain, and improve the state of your network marketing business.
Too many people rush into things without thinking about everything they need in order to succeed in the highly competitive MLM industry.
One of the most essential elements of every MLM business, as with any other sort of business, is customer service. Customers and prospects have needs that have to be attended to in order for them to be satisfied with your business.
Without customer service, customers would be turning their backs on you and will start searching for other business and business owners who can provide quality customer. The problem with these customer services mistakes is that they are too common and seemingly insignificant to be given enough importance.
Here are some of the customer service mistakes that could ruin your MLM business if you're not careful enough.
1. Taking too long to attend to their needs.
Most customers want solutions to their problems right away and would not like to be kept waiting. You should always be on your toes and keep an eye on your business blog or site so as to immediately learn of whatever complaints or problems your prospects have.
A need left unanswered for a little too long will be enough for a customer to start looking for another MLM business that offers the same products but with a better customer service response.
Use your mobile device to check on the needs of your customers and attend to these as soon as you can so as not to disappoint them.
2. Failing to implement necessary improvements.
More often than not, customers would be complaining about how your MLM business works and they would want to see some changes to take into effect sometime after the need has been made common knowledge to the business owner.
If customers fail to see any sign of changes and innovations that would solve the problems that they have seen then they would most certainly not continue doing business with you.
See to it that you implement whatever improvements need to be implement in order to satisfy your MLM customers and show them that you truly care about their opinion and that you are quite serious with what you're doing.
3. Not having any customer service at all.
Some business owners don't take into account whatever their customers think and feel and as such do not provide customer service at all. Again, customers would be hard-pressed to bear with someone so unaccommodating.
Customer service is an important element of a network marketing that you should not forget about if you want to succeed in your endeavors as a network marketer. Learn more about it here!