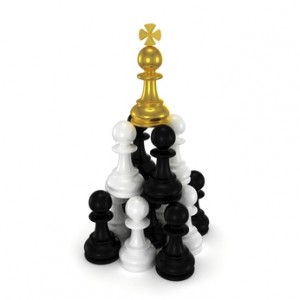 You want to excel in the field of multi-level marketing and grow your business to great heights, like no other failed marketer can.
What you want to do is follow the footsteps of the successful MLM leaders who came before you.
But you are not sure as how to advance further, let alone take the necessary steps in order to do it.
Fret not. This post will help you in getting some insights about MLM prospecting, and hopefully, aid you in creating the downline organization you've always wanted.
1. Sharpen your techniques in order to present perfectly for your prospects
MLM marketing is not just about products or services, you should also understand the need and requirements of your audience.
What will motivate them in order to join your network? What solution can you offer to their problem? Look for the emotional quotient in your products that you can associate with your audience.
2. Master the internet world, it is the most lethal tool
Internet and its applications can bring massive changes to your marketing techniques if used in a proper way.
By using the powers of World Wide Web, you can target thousands of prospective customers with a single click.
Create a professional website of your MLM business and optimize it effectively for your audience. The beauty of online marketing is that you can generate sales even when you are not working, but your website or the message is in perfect position to draw the attention.
3. Try to master the telephone game
In MLM marketing you will be required to reach out to several prospects via telephone. Master your voice and tactics on your telephone conversations; remember the person can disconnect your call whenever he wants.
So, you should be able to convince them through this indirect medium.
4. Become a content master

MLM duplication and marketing is essentially about the art of delivering your message effectively to your audience. There are certain companies that generate thousands of leads everyday by just sending a sales letter to their prospects.
Try mastering these writing skills as well; you never know when you have to write such sales letters yourself.
These are just some of the tips in helping you build a successful MLM organization through prospecting. I hope you learned something from this post.
And I'm not done yet. Click through this link to know more tips about building your MLM business!