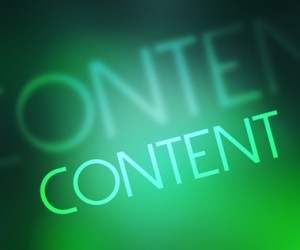 Having a unique and original content in your MLM blog is important.
But to drive more traffic and eventually, to generate leads, you need to post content regularly.
Remember that you need to attract and engage your audience to convince them to sign up or, at the very least, make a sale.
So how do you do it? Here are a few tips that can teach you how.
Know your audience
I've said it before and I'll say it again. It's very important to know your audience, especially in MLM blogging. How are you supposed to know the content to write?
And more importantly, how are you supposed to know the people you'll pitch your opportunity too?
Knowing your audience is as easy as identifying the market that your MLM blog caters too. But don't just settle for a broad audience. Narrow it down to a specific target so as to make more sales.
Know the purpose of the content
To be able to properly target your content, you need to understand the purpose of the content. What do you aim to achieve? Do you want the content to raise awareness of your MLM business?
Maybe you want your network marketing products to be known? Or perhaps you simply want to impart knowledge and information to your audience?
Knowing the purpose will help you know what type of content to create to achieve the results you need.
Make use of keywords
Aside from creating keyword-rich titles, you also need to put keywords into your content. Conduct keyword research to know the keywords you'll use to base your content on.
Of course the keywords you research have to be related to you niche and more importantly, to your topic. Make use of tools like Google Keyword Tool to make your research more convenient.
Settle for less than two percent keyword density. Otherwise, Google will see it as "keyword stuffing," prompting them to lower your page rank.
Promote your content
So you uploaded your content on your MLM blog, complete with keyword optimization. What's next? Promote it. Now there are many ways to promote your content and social media marketing is one of the most popular method to do so.
But there are also others like article marketing, forum marketing, bookmarking and even video blogging. Whatever method you choose, remember that it will take extra work and time before your efforts and blog traffic comes in.
Just keep promoting and stay consistent. And you can see your efforts pay off in a few months time.
Can't get enough MLM tips? Then what are you waiting for?