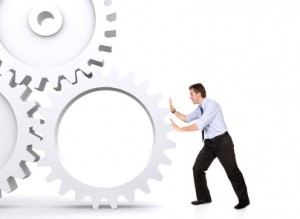 Multi-level marketing isn't something new to one's ears.
A lot of people have been talking with much enthusiasm about MLM businesses.
But seriously, who wouldn't? MLM businesses give you the opportunity to earn money through several ways and gear yourself toward the network marketing success of your dreams.
Retailing products and recruiting new people into the business are just some of the many ways through which you could rake in money effortlessly.
Building an MLM business which will work for you can be a little tricky and there are a lot of pitfalls that can hinder you on your way to success.
However, with just the right touch of a thing or two, you could find yourself having the network marketing business of your dreams. Here are some tips that will surely help you as you go on with your MLM campaign.
1.       Know as much as you could about the business then construct a plan.
Knowledge of the nature of your MLM business and how it works is essential if you wish to strike gold with network marketing. There are a lot of things you should know about the business that will help you devise a strategy.
Network marketers should be equipped with this in order to answer the needs of the business and the clientele as well.
2.       Recruit only the best downlines.
Don't settle for anything less. There are a lot of people  who are more than willing to join your business so there's no need to rush and fret and just recruit just about everyone who comes your way no matter their competencies.
Your downline plays a crucial and pivotal role in the success of your business so take the time to build one that will surely help you with your network marketing business and will not hinder you from achieving success in the highly competitive MLM business industry.
3.       Make use of diverse marketing techniques.
Old-fashioned marketing strategies such as posting banners, giving away flyers and personally talking to people can still be employed but are somehow outdated. It's best if you use the trends in marketing such as internet marketing for you not to be left behind by the competition.
Don't just rely on one technique; incorporate several of them into your business for you to experience the efficacy of not just one but many strategies.
More so, take into consideration the nature of your business as you choose which marketing technique to use in the improvement of your MLM business.
Nothing good ever comes so easily to anyone without any effort. It takes much time, resources and the like from your part in order for your network marketing business to thrive and flourish.
So what are you waiting for? Click here to learn more!