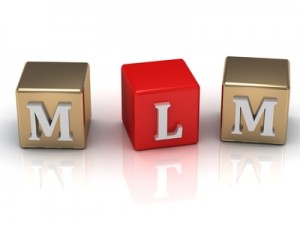 As a newbie or an aspiring network marketer, climbing the ladder of MLM success can be a little daunting.
It takes not only hard work and determination, but also the right amount of knowledge and skills to make it happen.
Of course, you want your business to take off and do well in its first year. Although the company provides useful tools to help you jump-start your career, it is always up to you to make it work.
With that said, here are the four easy steps that will help you start and build your business in the competitive world of network marketing.
Research on what is profitable in the current economy.
This is the most important step in starting your MLM business, which unfortunately, many people tend to overlook. As an individual about to start a business, you should thoroughly study the current economy. The product and service should always be the need and want of the public.
You should also see if the business will still be in-demand in the years to come. Will the business still be in-demand in a year? Two years? Three years? Four years? How about in five years?
Communication has always been essential in everyone's life and a business that caters to this need will surely endure the test of time.
Look for the right MLM business opportunity that focuses on your product of choice.
Think of a product that you want to market and look for the right company that caters to it. Be sure that you are really into the product more than you are in the compensation plan. What's more, you should study the company and its product's reputation. Has the product satisfied the needs of its customers?
Are there more criticisms than good reviews on the company? Remember that once you start your business, your name and reputation will be linked to the company, and the company's to you. Complaints and criticisms toward the company and its product will lessen your opportunities to earn money.
Once you've chosen the right product and company and started the business, you should then work on maintaining and expanding your business.
Make use of marketing methods that have been proven effective in the MLM company. There are many available methods and you should choose those that suit you. Make effective use of the internet by utilizing it as a tool to contact customers.
You can also recruit people that can help you market the product and recruit other people. In this way, you exponentially increase your chances to earn a greater income.
Learn more about the ways you get paid.
By doing this, you know what to do to get paid more. Then take advantage of the excellent compensation plan and embark on a journey to financial independence.
Building your MLM business is not as hard as you think.
If you are equipped with the right skill and with a name you can trust, MLM will surely help you achieve success! Let me show you how!